Whether you're flying solo or with a significant other looking for an apartment in NYC, the top concern in the back of your mind is 'How much can I afford?' or 'How much money am I going to need upfront?' in order to live in this city? What areas of NYC can I afford? Should I look in Manhattan, Brooklyn, Queens or the Bronx and how much is rent in each of those areas? And what is the definition of 'cheap studio' in NYC? The current market rates for studios at the low price point range from $1,500 to $2,000 depending on location. The further away from Manhattan the lower the rent is. And then most importantly, how do I find one and where are these cheap studio apartments in NYC.
A guaranteed way of lowering costs associated to renting a cheap studio apartment in NYC is to eliminate the one time broker fee of $1,500 to $3,600 by renting directly from a property management company. The broker fee percentage ranges from 8% to 15% of a full years rent.

Where Are These Apartments Located Throughout NYC?
Cheap Studio Apartments in Manhattan
Anywhere south of 96th street is where studios are right at the $2,000/month mark. The positives is that all of these map pins represents a building that has studio apartments where you can rent directly from property managers.
The further north you go, all the way up to Washington Heights and Inwood is where the studios are hovering around the $1,500 mark. All still represent buildings that you can rent directly from property management.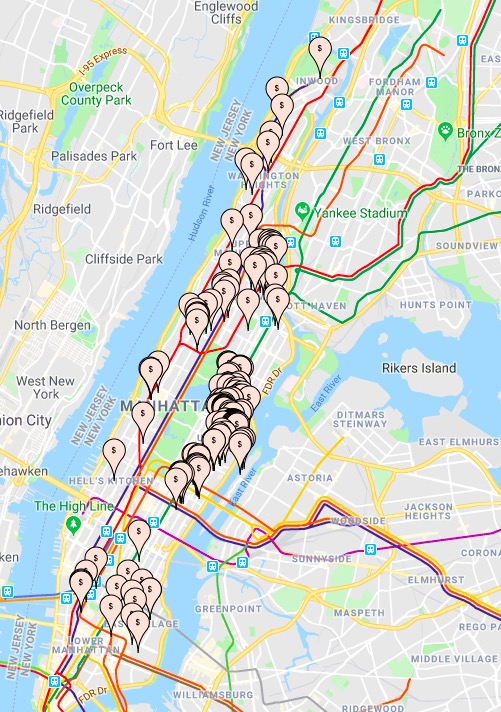 Cheap Studio Apartments in Brooklyn
Opposite of Manhattan where the further north in Brooklyn you go, the closer the price is to $2,000 and the further south you go the closer it is to $1,500. All of the rents are predicated on proximity to Manhattan.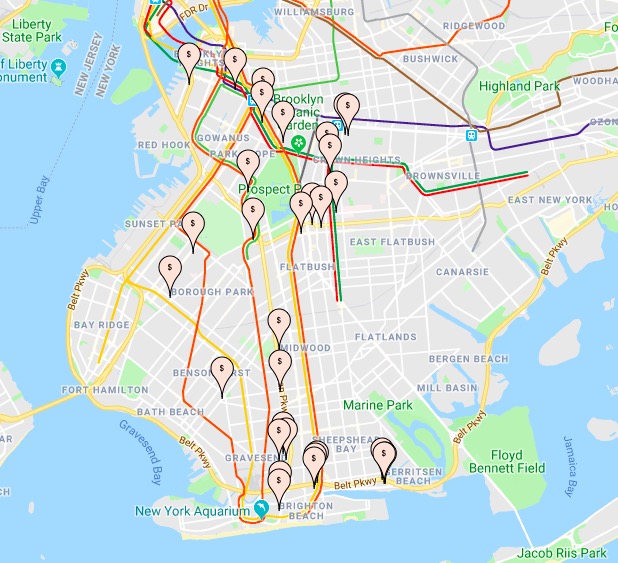 Cheap Studio Apartments in Queens
Long Island City on the west, closest to Manhattan is closer to $2,000 and then the further east you go, the closer to $1,500.
How Do I Rent One Of These Apartments?
There is plenty of inventory for cheap studio apartments In NYC to choose from at any given point as shown above if you spend some time browsing through the different property manager websites. Each of those map pins represents a no broker fee building. Their availabilities and contact information are all there on the website. All you need to do is click a few buttons.
It's the old adage of the tootsie pop owl. How many clicks does it take to save $3,600? We counted anywhere between 3-15 in our trial runs. You have to ask yourself, how many clicks would you click to save a few thousand dollars? I'll bet a lot. That broker fee is expensive and this is sure bet way to bypass it.