The General Benefits Of Renting Directly From A No Fee Management Companies NYC Are Well Documented.  Here Are Some Examples Of The Benefits:


No Broker Fee.  By going to the source and renting directly from a property management company in NYC, you can bypass the middlemen (brokers) and save thousands of dollars in fees.  With monthly rents averaging anywhere between $2,000 - $5,000, the broker fees can be quite high as we've already documented here.  


Incentives.  Management companies are pros and understand what needs to be done in order to increase occupancy.  What we have seen across many property management company websites is that a good chunk of them provide some form of incentives you may not get renting from individual owners.  For example, they may provide 1 or 2 months free rent when you sign a long term 1 - 2-year lease.    


Inventory.  At transparentcity.co, we have already databased 1000+ buildings that are all no broker fee AND controlled by management companies AND have a website you can rent directly from.  Our universe and data collection is nowhere near complete.  We continue to add more management companies and the buildings they own on a daily basis.  This translates to A LOT of inventory that is all 100% guaranteed to not have a broker fee.  There is always going to be something available at market prices.  


Bait and Switch.  The only bait and switch that can ever occur in the case of dealing with a property management company in NYC are that an apartment unit within the building you are looking at is no longer available.  You then get shown another apartment unit within the building that is available.  You don't get taken across the city to a different neighborhood and shown something completely different.  Something that is of a normal occurrence when dealing with middlemen.    


As prospective renters we want to know the NYC property manager we are dealing with and one of the ways of understanding who they are is through their website.  How much thought and care have they put into their website?  Can I find out everything I need to know about the building, the availabilities, price, amenities, and so forth?  We aren't talking about the ones who pay the most money for the best pictures but rather we are focused on the function, navigation, aesthetics of the website itself.  In a sense, it may give you an idea into which NYC property manager has the best no-fee apartments in NYC.   
Does the website of the property management company make it easy for me to find the apartment I am looking for? 
We have compiled a list of those management companies here as examples.  This is not a ranking list but rather just examples of 10 websites run by No Fee Management Companies NYC that we found to be really easy to use.  Here is the list in alphabetical order:
Abington Properties
Abington Properties on Transparentcity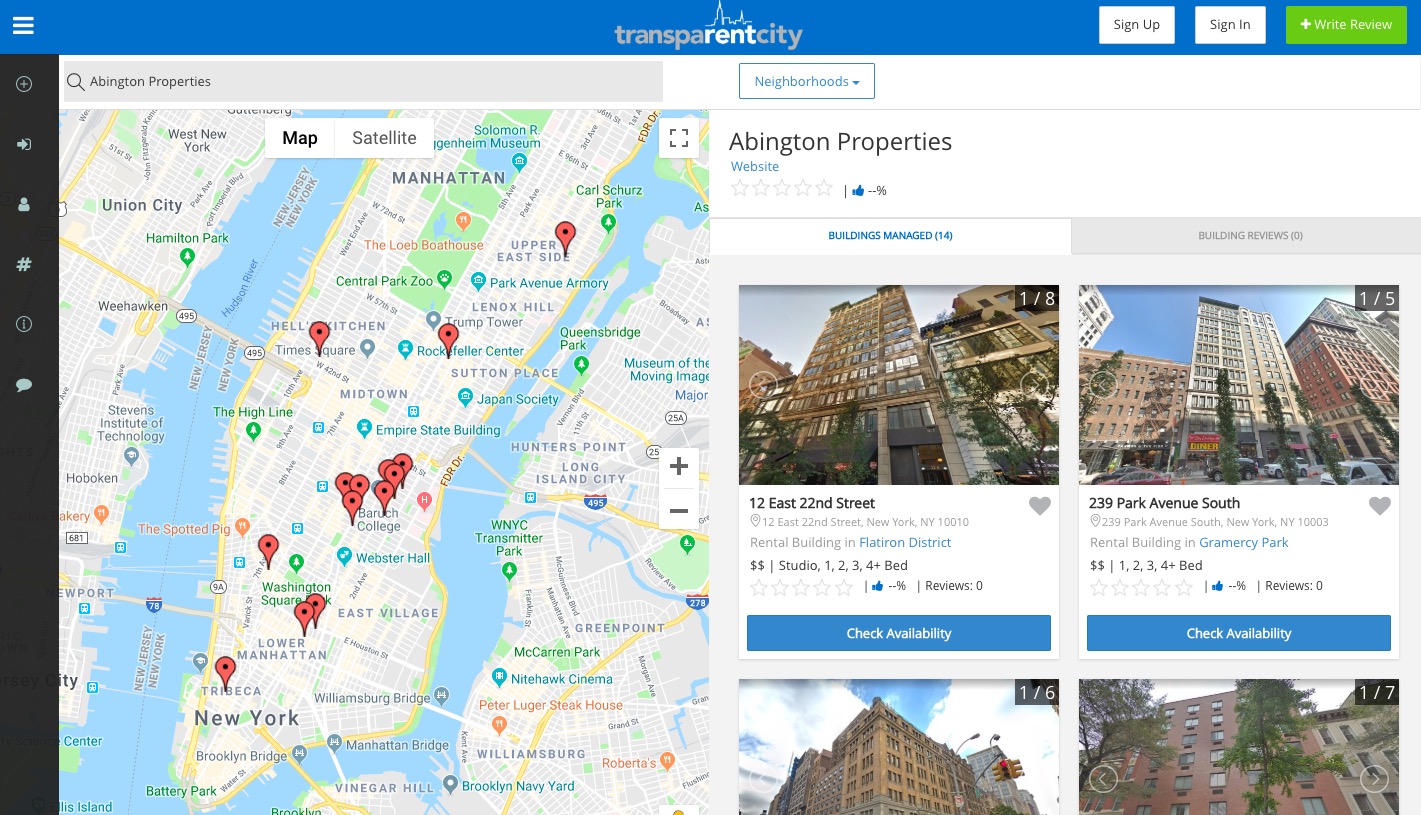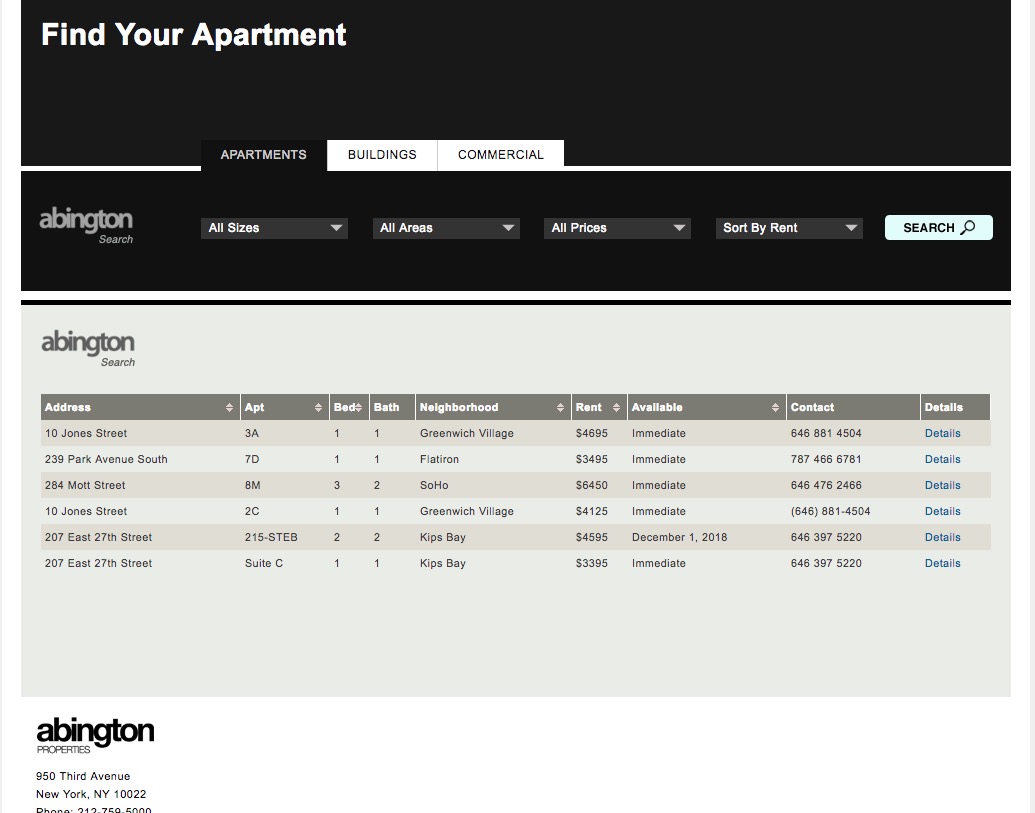 Algin Management
Algin Management on Transparentcity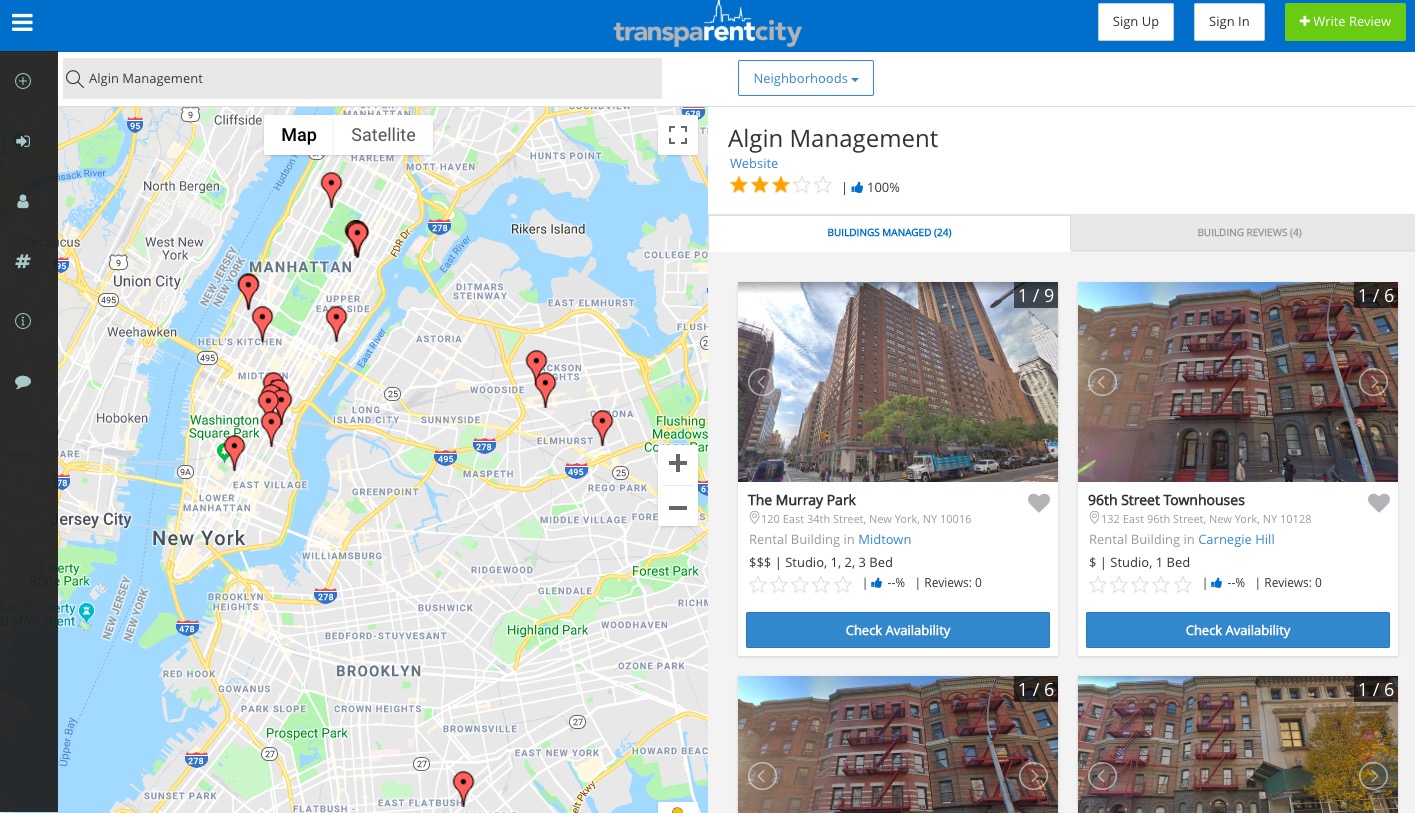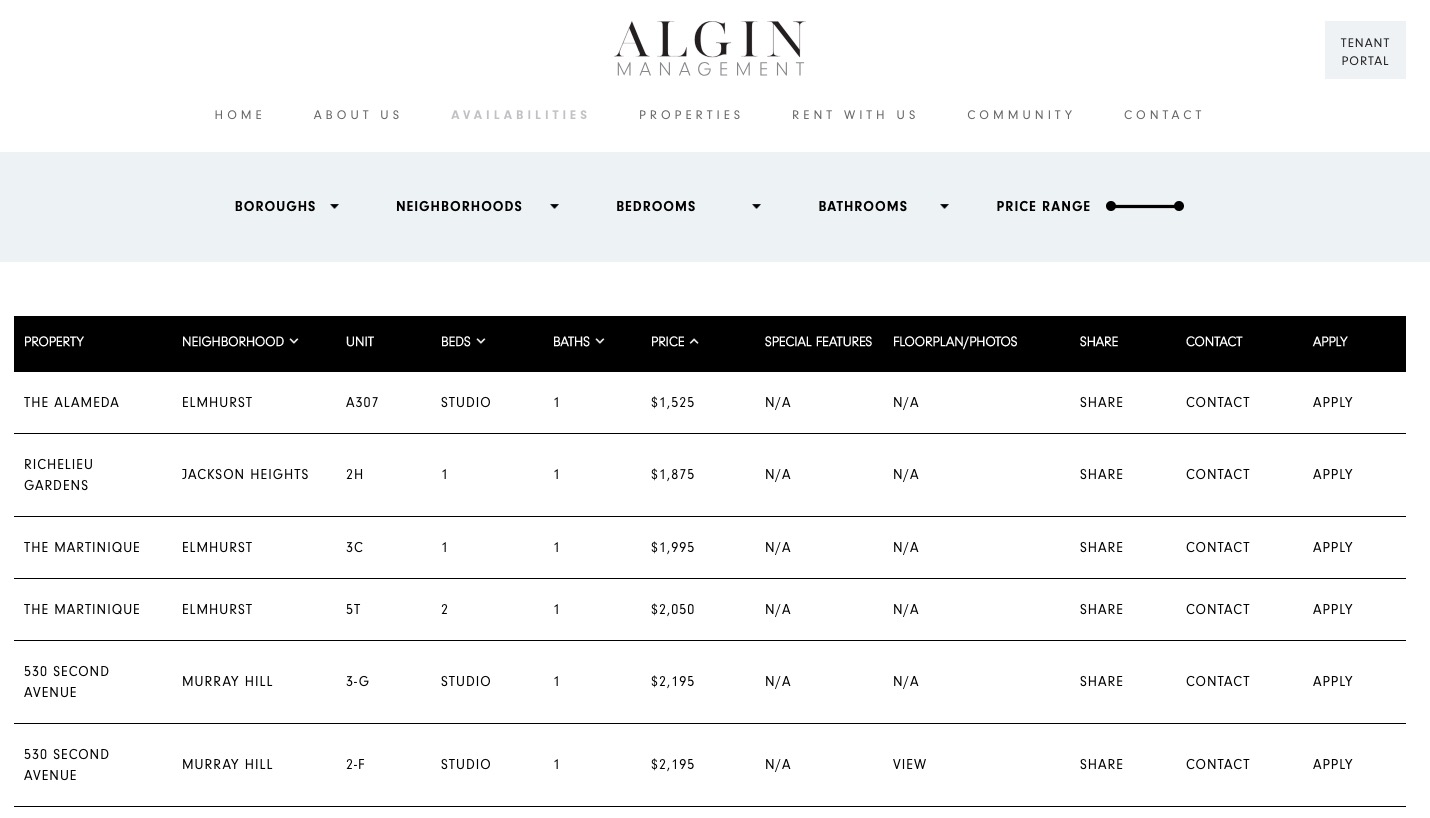 ATA Enterprises
ATA Enterprises on Transparentcity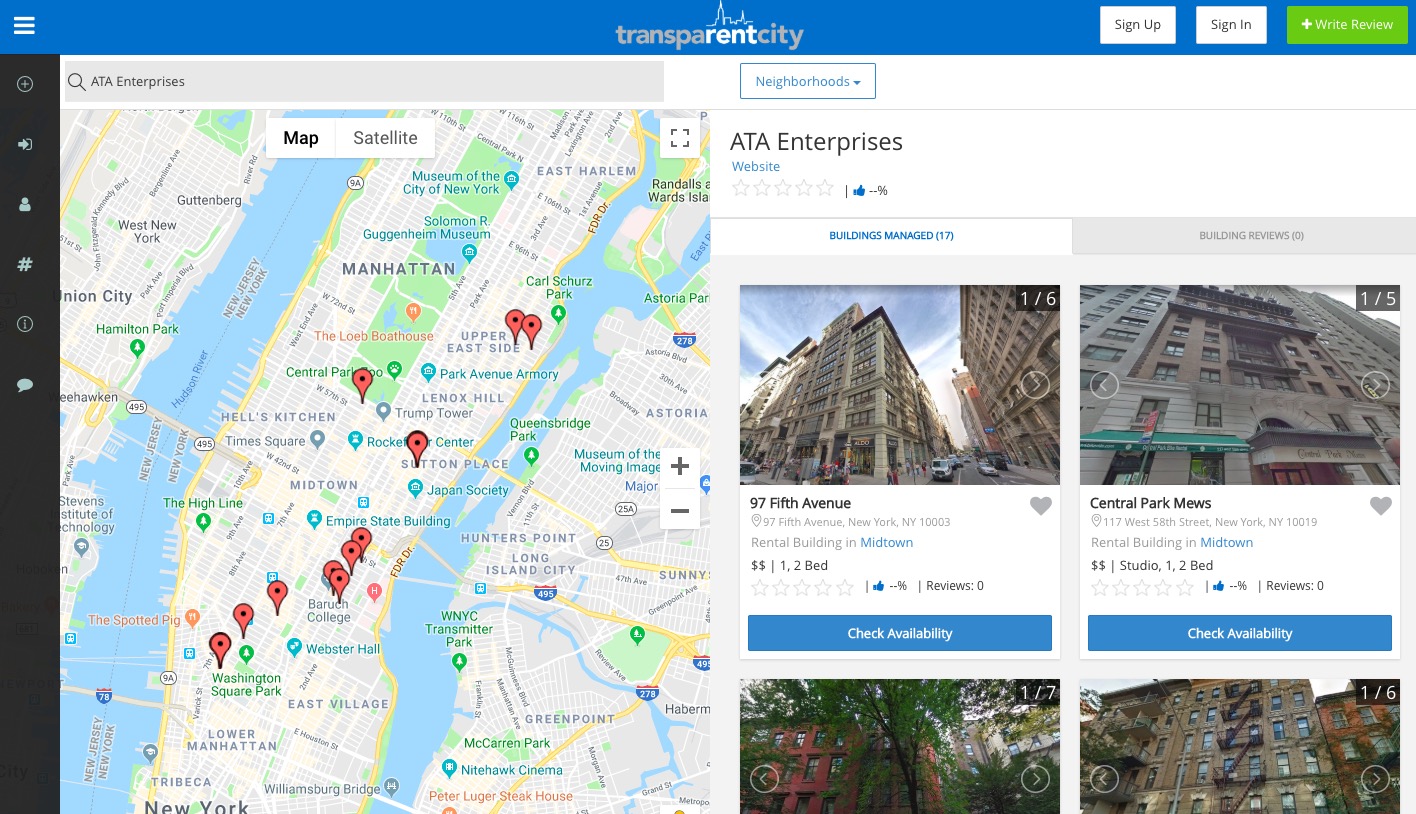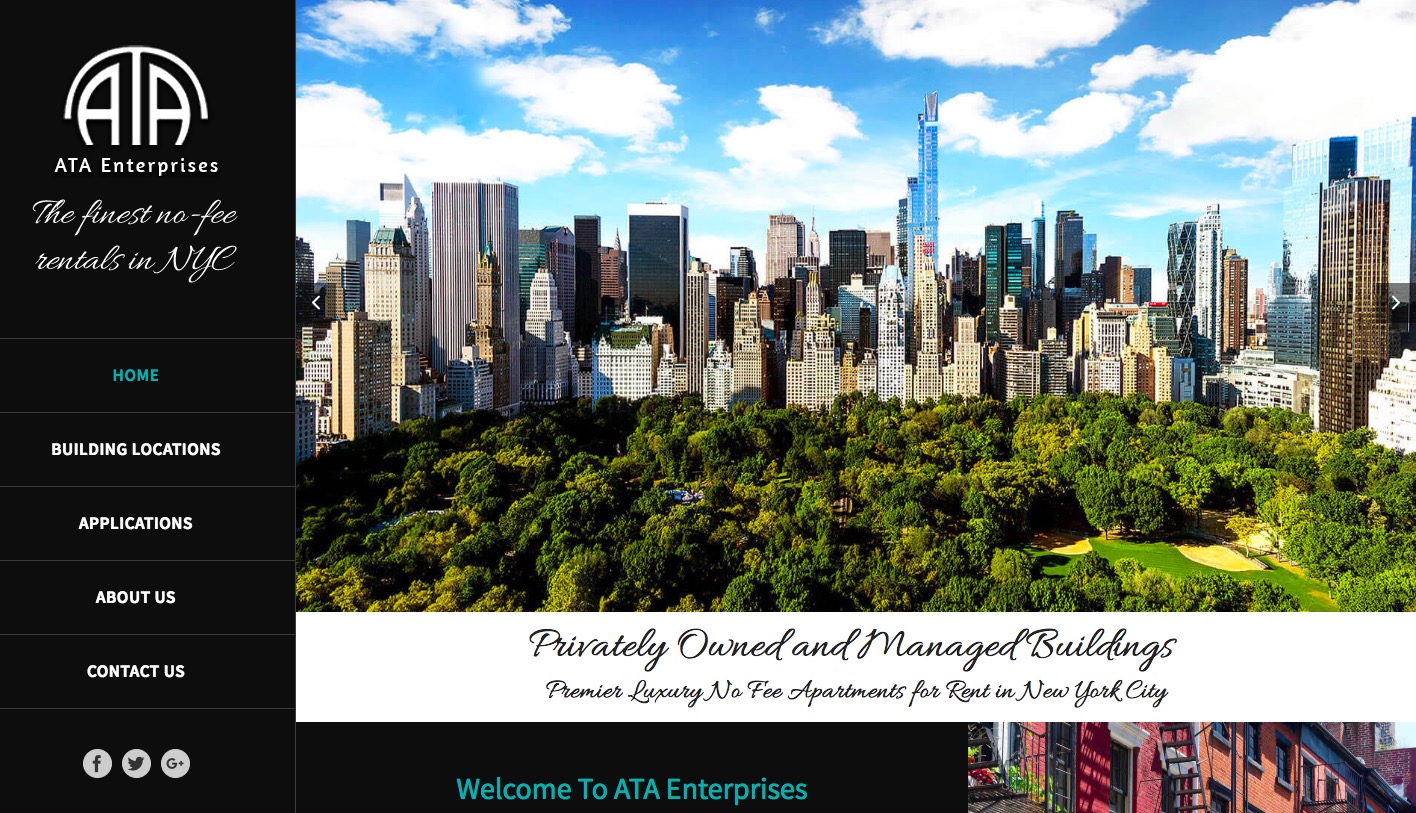 Brodsky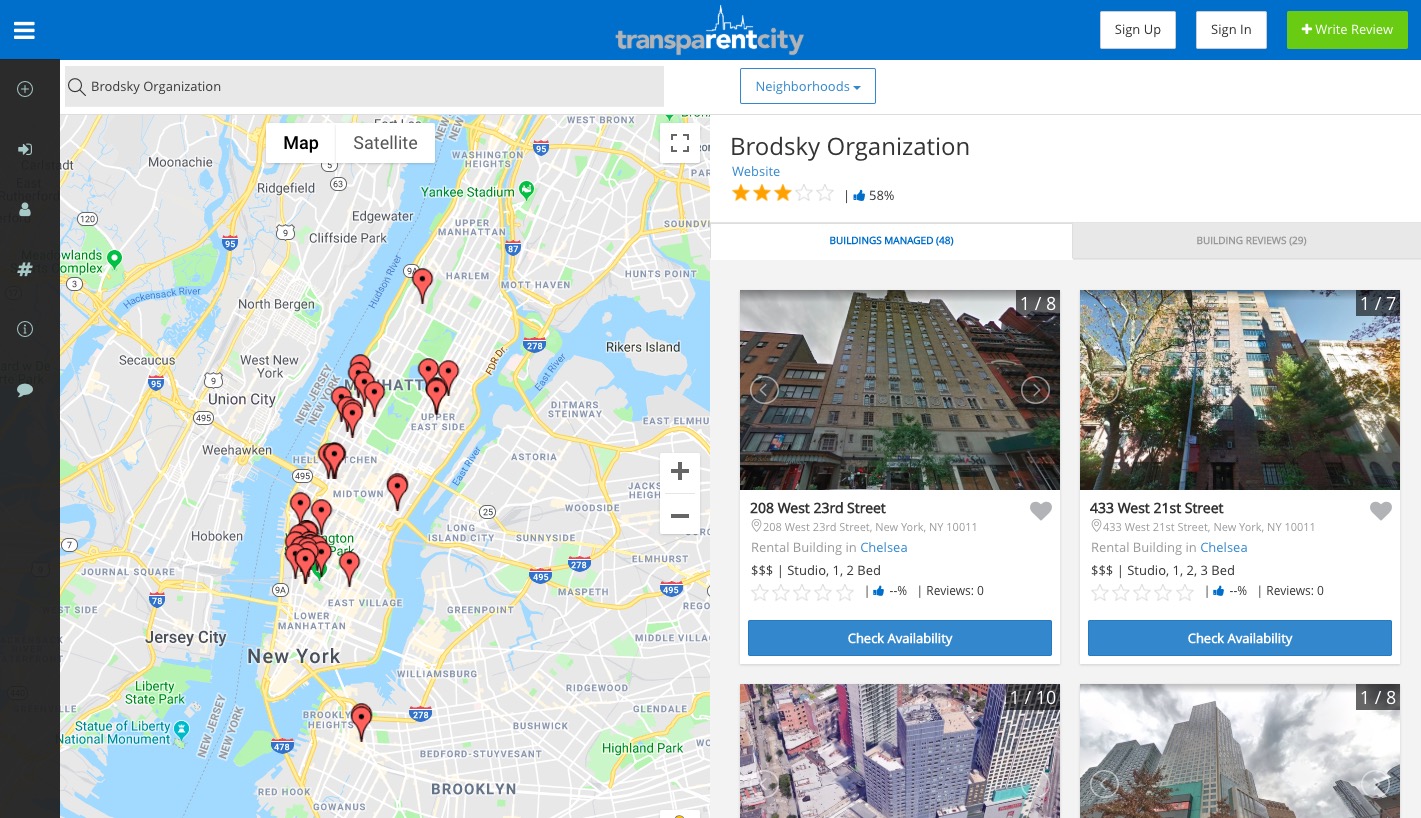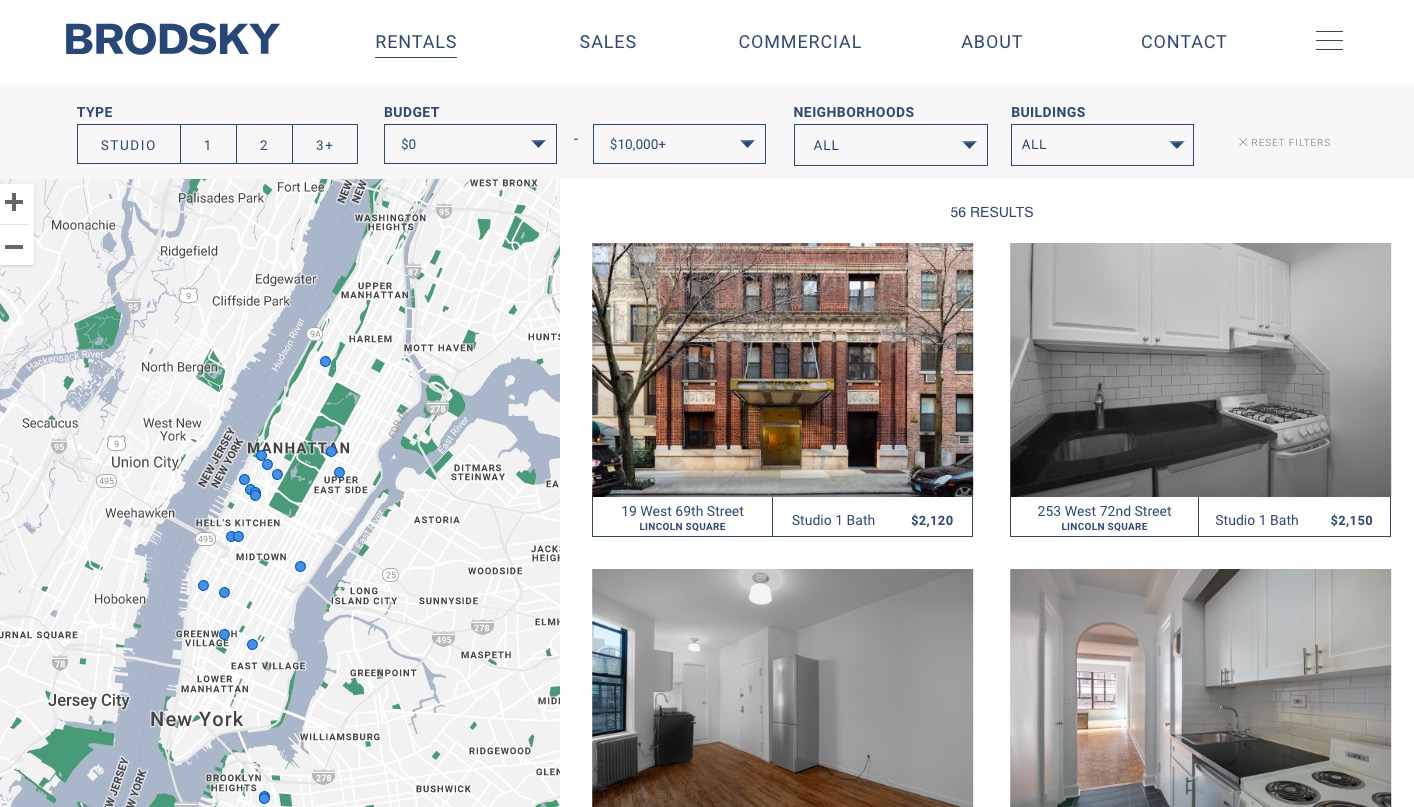 Jakobson Properties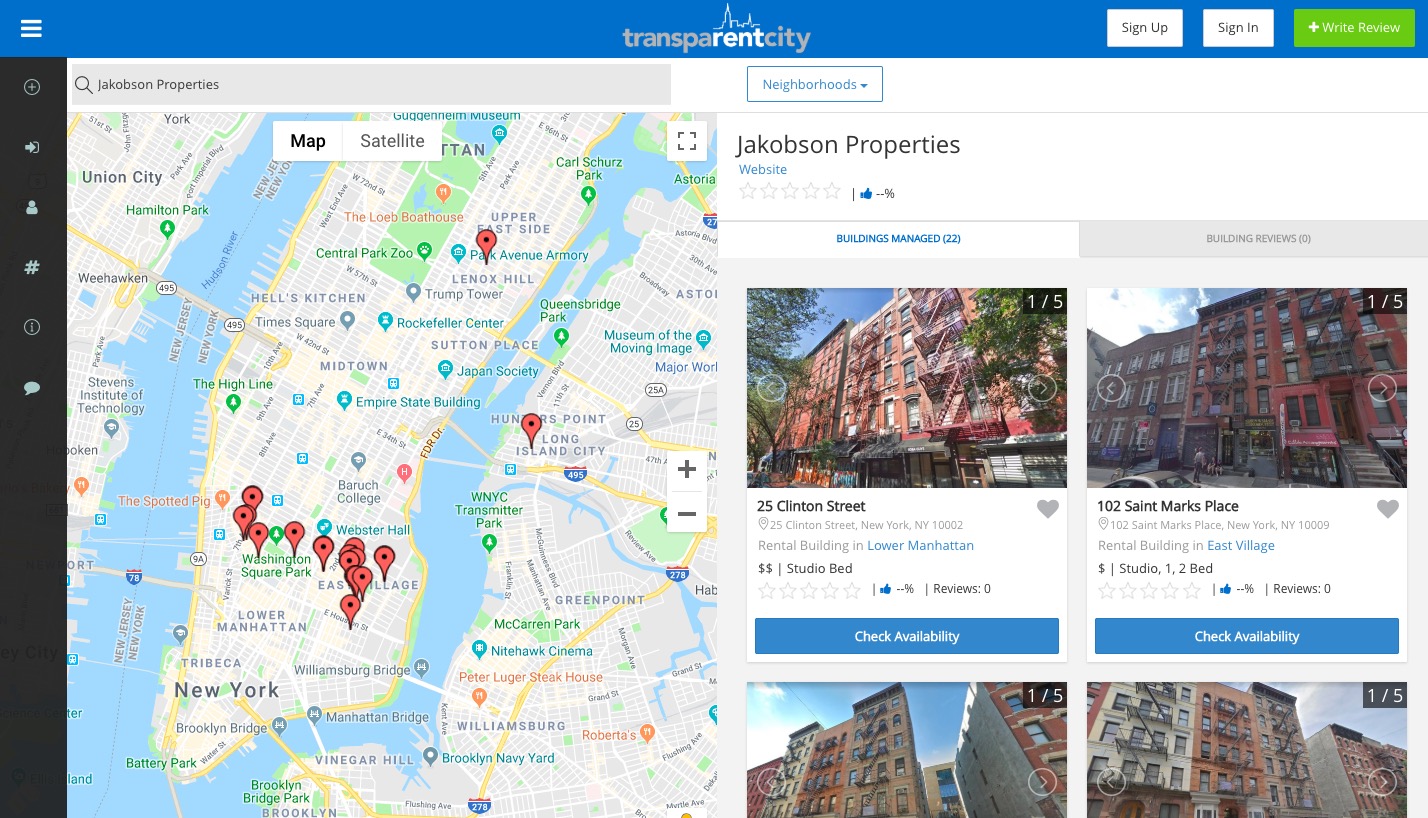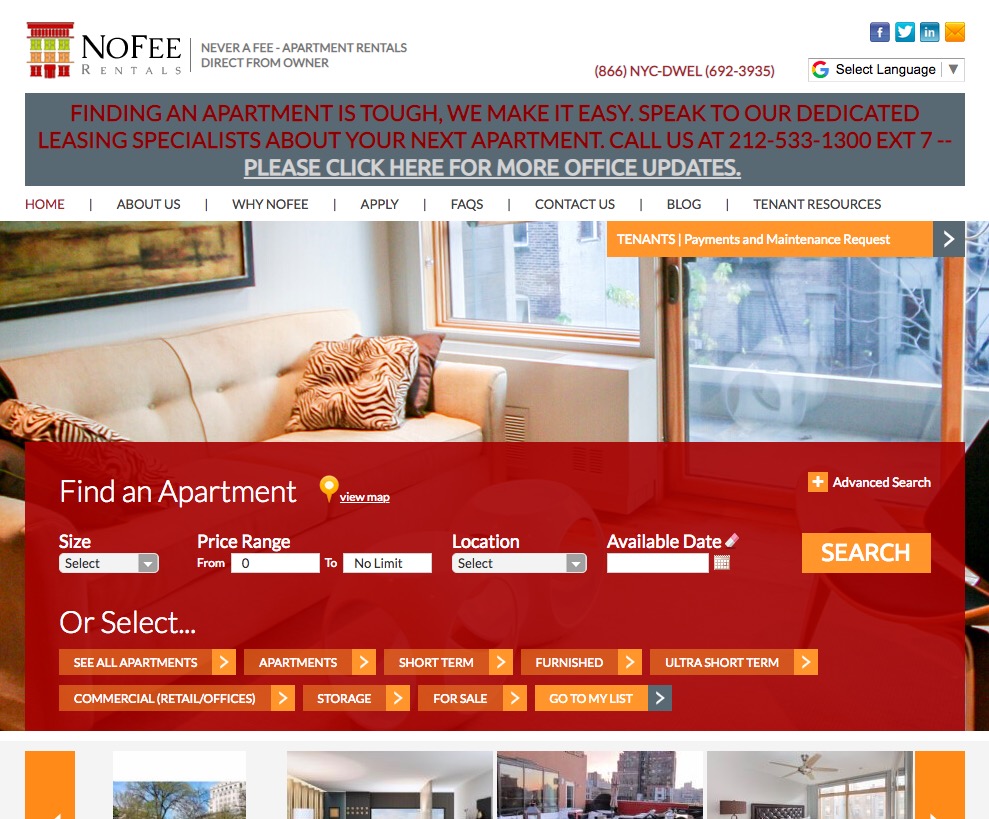 K&R Management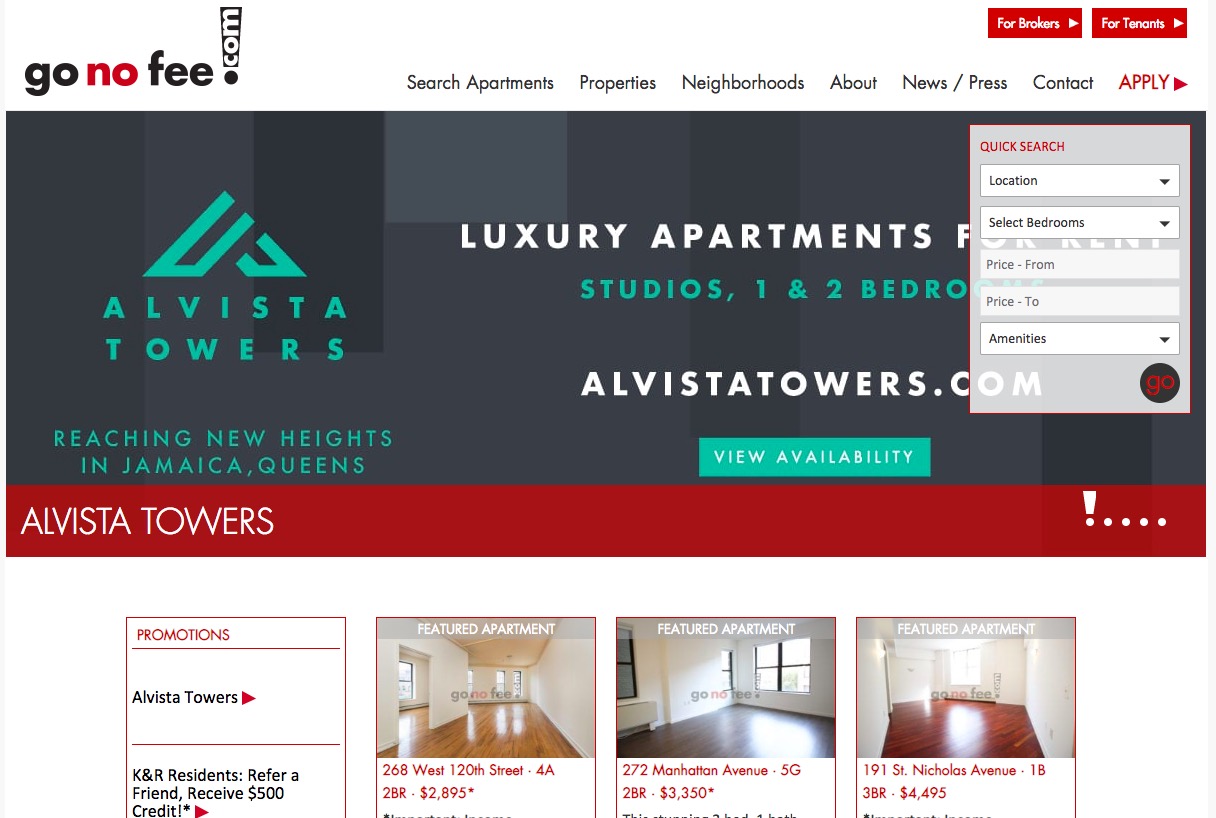 Kings and Queens
Kings and Queens on Transparentcity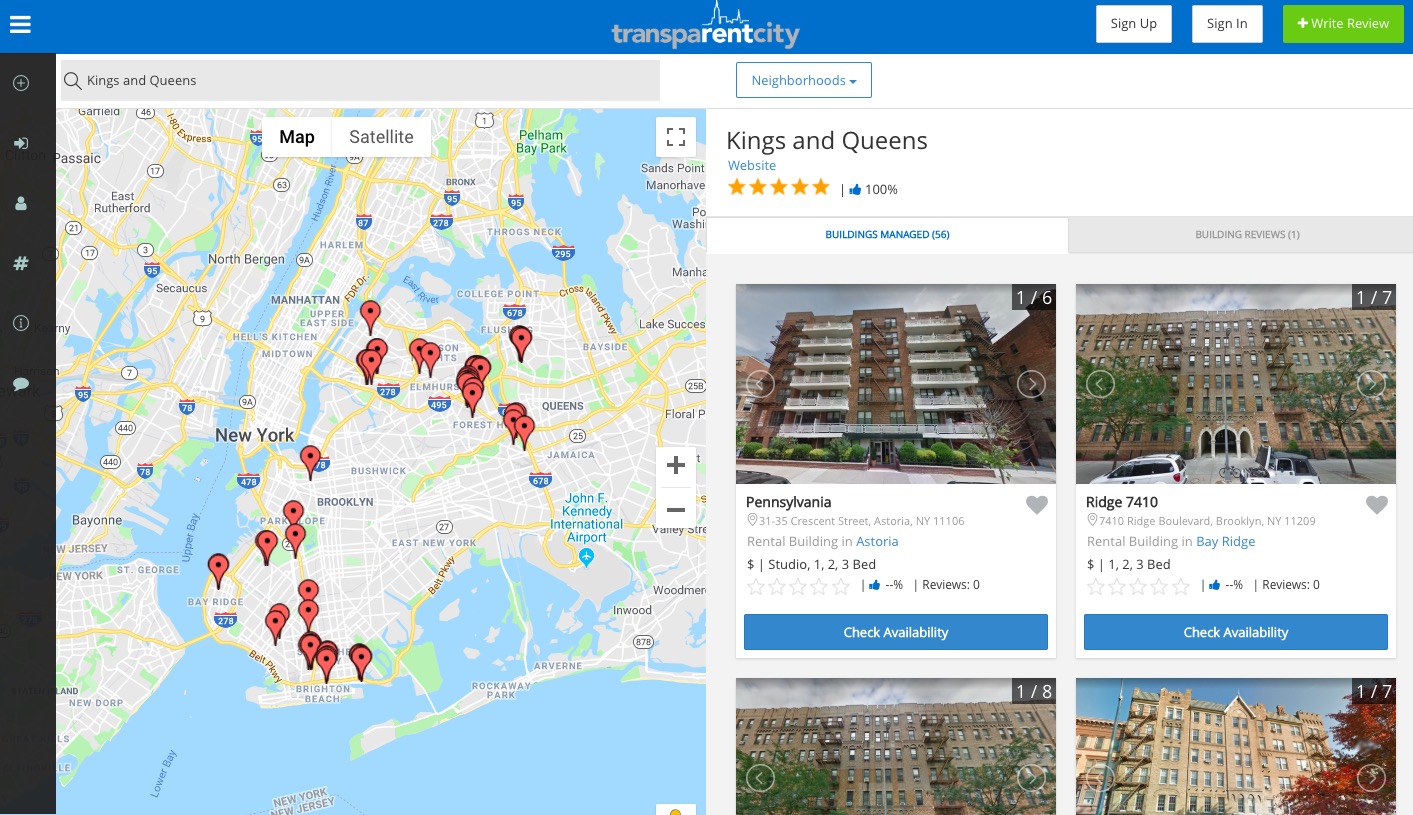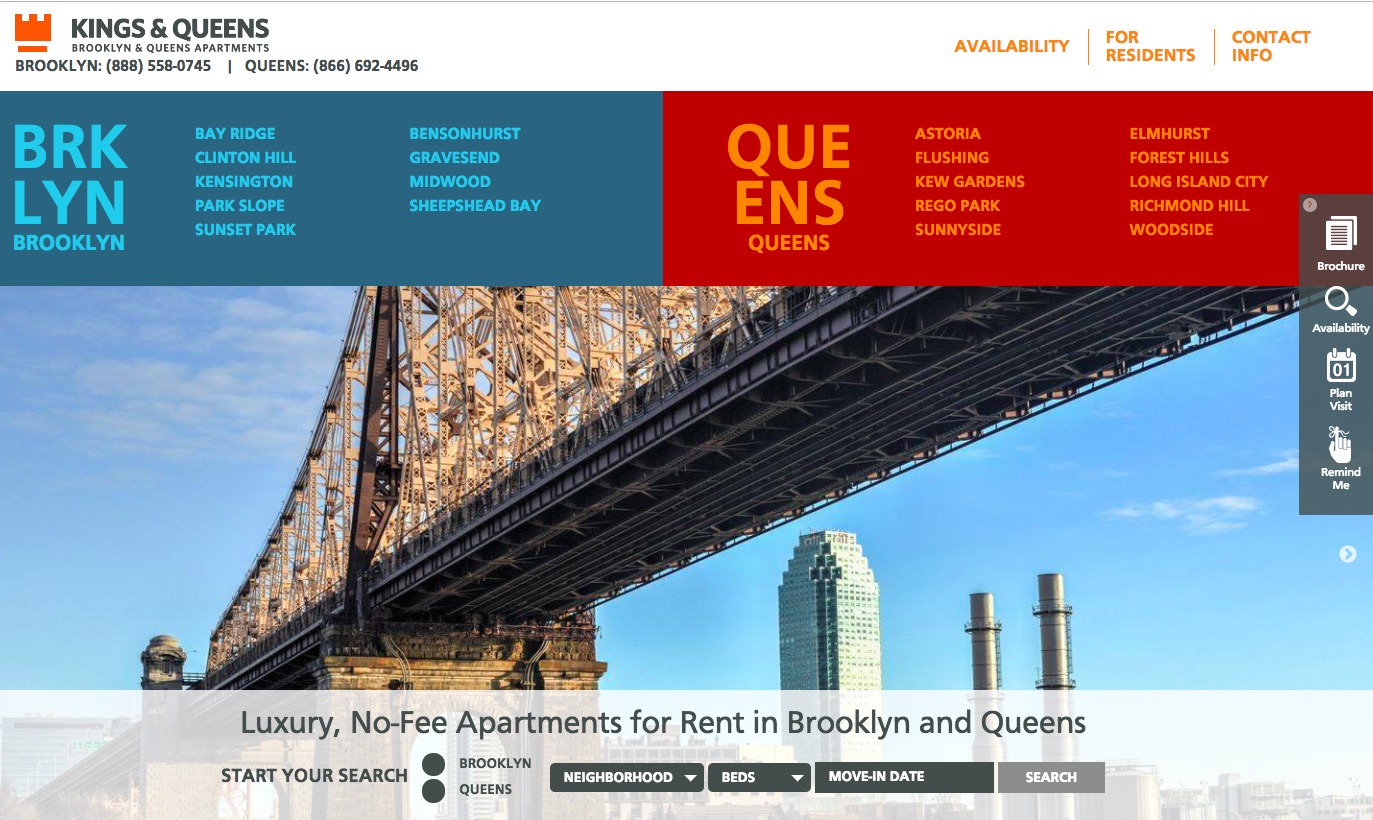 Manhattan Skyline
Manhattan Skyline on Transparentcity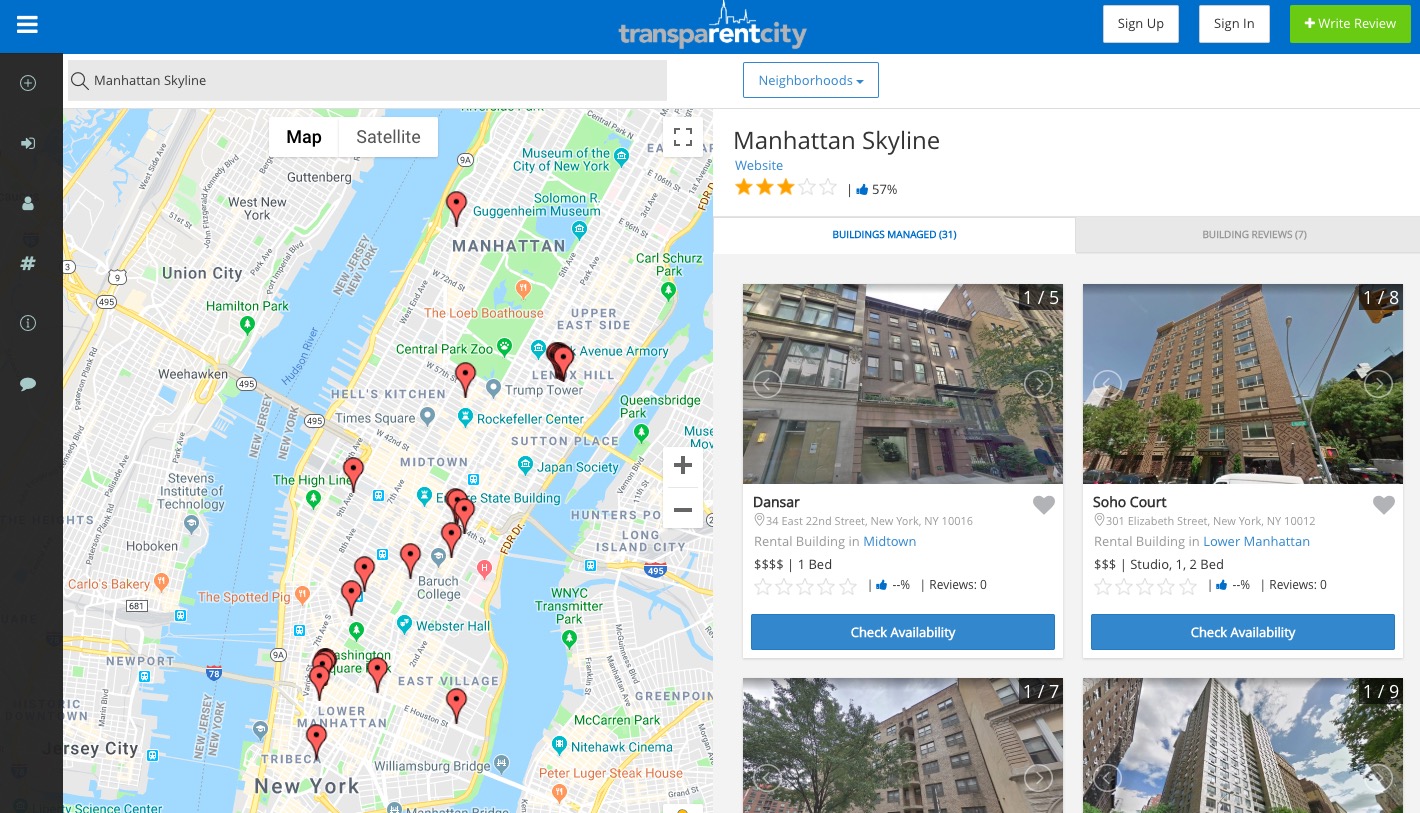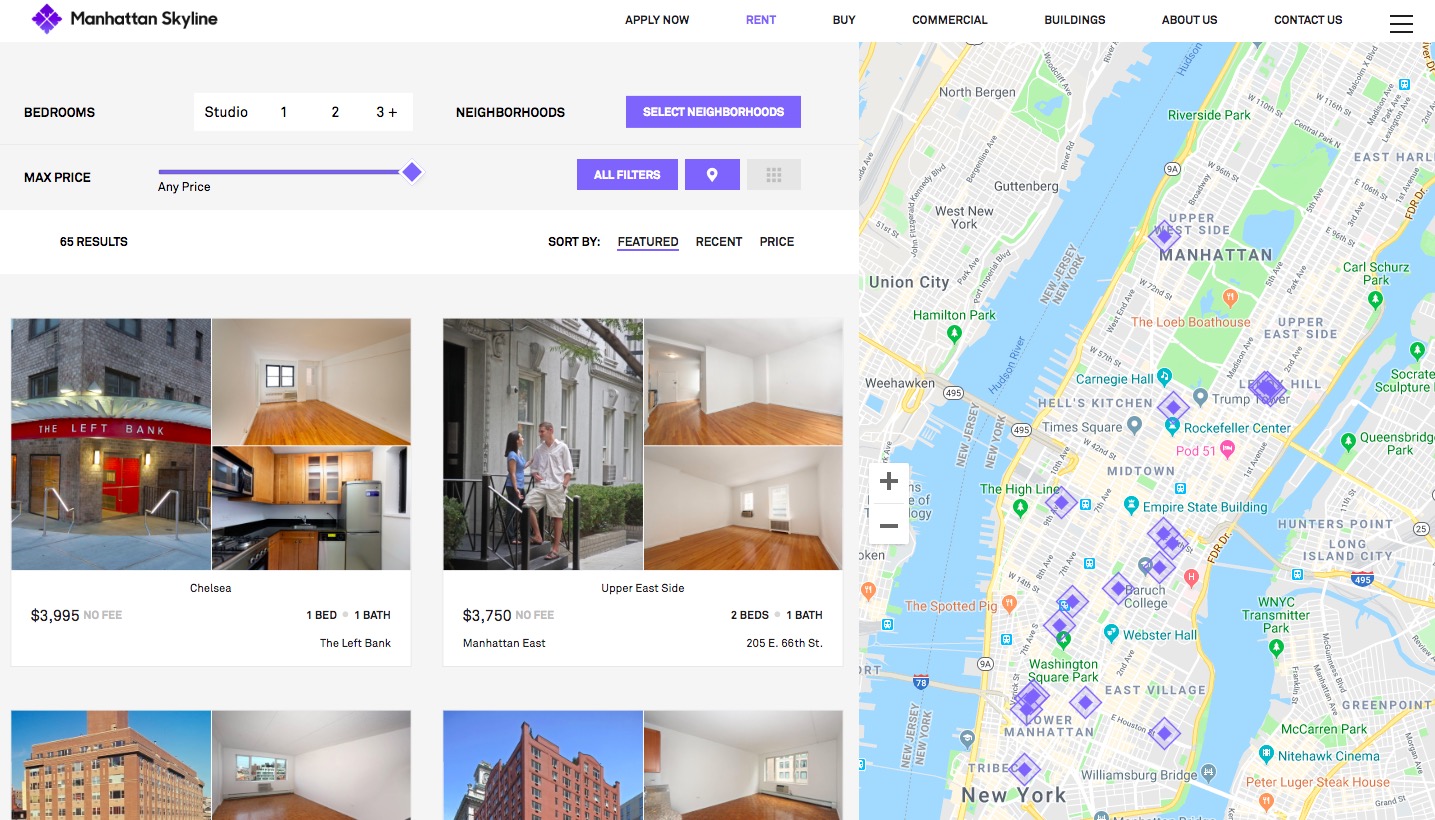 Stellar Management
Stellar Management on Transparentcity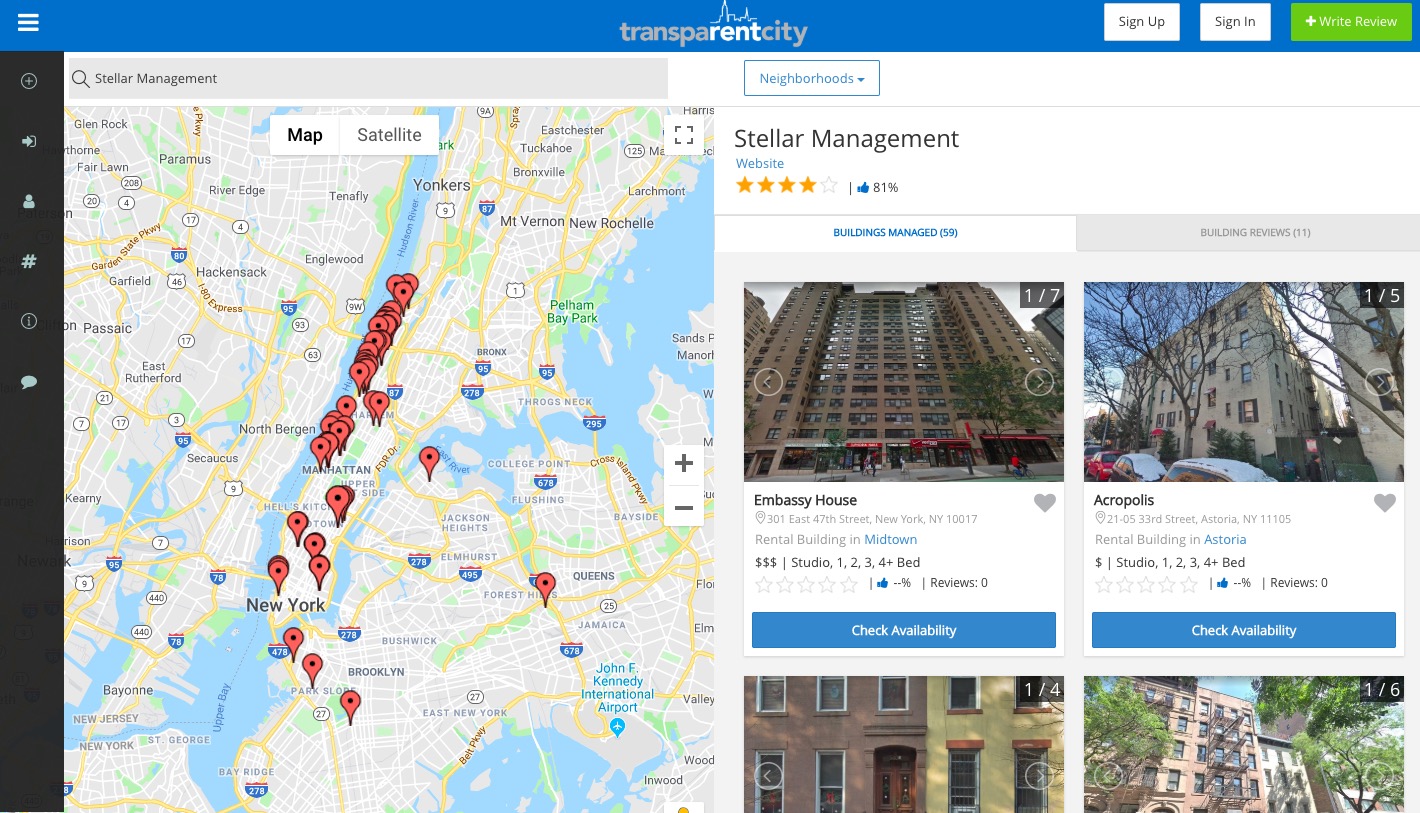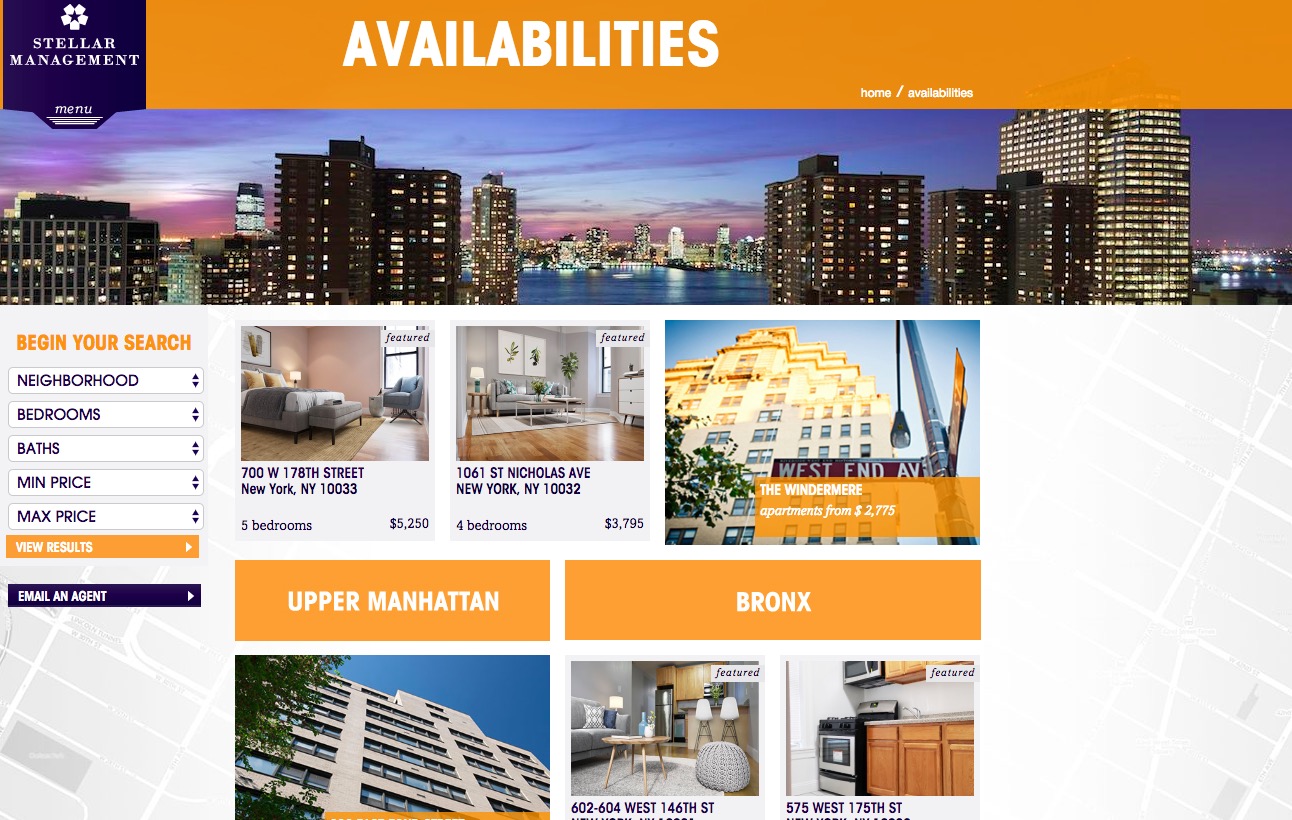 Stonehenge