When you first think about moving into NYC, you get overcome by complex feelings and emotions. Once you put those aside, you start to think about the practical process of actually finding an apartment. A common emotion that many would be NYC renters want to experience is the feeling of being included within the local residential community, especially for those looking for a good first apartment in NYC. A common conclusion that many would be renters come to is the idea of wanting to live in a large apartment complex community in NYC. It is a natural thought process to think "hey, there are hundreds or even thousands of people already living here, there is no way that many people are making the same mistake. Therefore, it must be a decent place to live. I can play it safe for a couple of years and live here as well".
It is natural to want to feel safety. The biggest and most popular apartment complex is Stuytown NYC. Chances are you have come across it in your apartment research or in general conversations about renting NYC apartments. That apartment complex will forever be ingrained into NYC residents because at one time or another, everyone has considered living in Stuytown NYC. The Stuytown apartments NYC complex is comprised of 110 buildings, ~ 20 floors each building, equating to a total whopping 11,000+ individual apartment units. It is a BIG place. The Stuytown apartments NYC complex isn't for everybody so the next logical question is how to find an apartment complex in NYC other than Stuytown NYC? There are actually many apartment complexes in NYC like Stuyvesant town NYC apartments and we list out many of them here. Nothing is quite as big but they are nonetheless similar except on a much smaller scale.
There are clusters of rental apartment complexes all throughout NYC. In order to categorize rental buildings as a part of an apartment complex in NYC, the requirements are as follows:
Only rental buildings that have a consistency with the surrounding buildings. Meaning complexes have to have a handful of buildings that are similar in architecture or share common areas. That 'complex' feel.
No Condos or Co-ops. They generally do not exist in large complex clusters because those apartments are owned by individuals and not a part of a large conglomerate.
At transparentcity.co, we focus on no broker fee buildings where you can go and rent directly from the management company. This will save a few thousand dollars in broker fees when it comes to market rate apartments. In order to connect you directly to the management company, the building MUST have a public facing website that advertises their vacancies. If the building complex is on transparentcity, we list the website url.
The buildings do NOT need to be tall skyscraper rental buildings that are always in the movies. In fact, we found a handful of rental building complexes that are walk up apartments all clustered together and owned by the same property manager.
Walk Ups
Sullivan Mews | Manhattan Skyline | 7 Buildings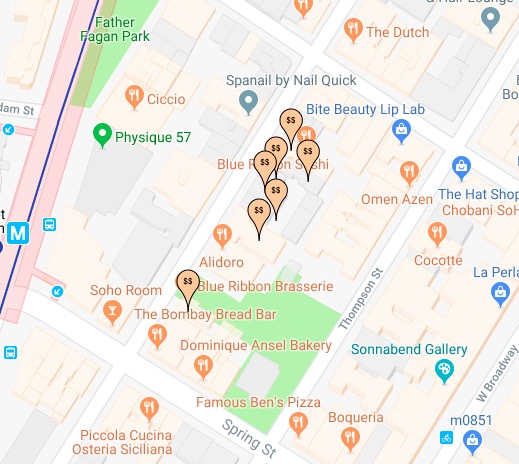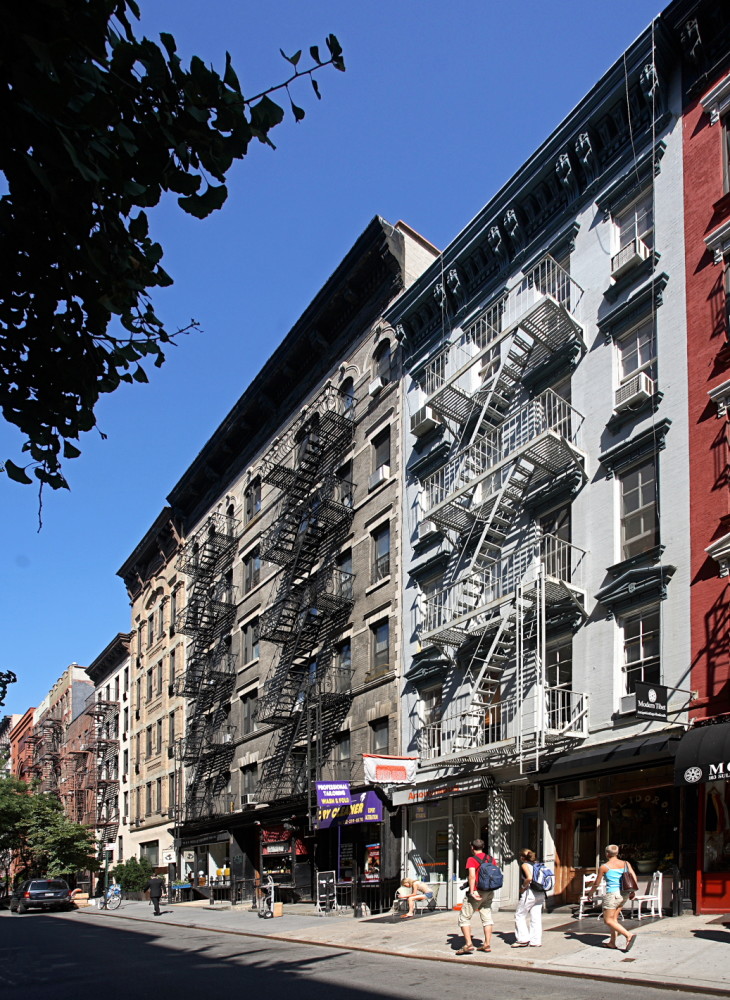 Manhattan East (Btwn 2nd and 3rd) | Manhattan Skyline | 10 Buildings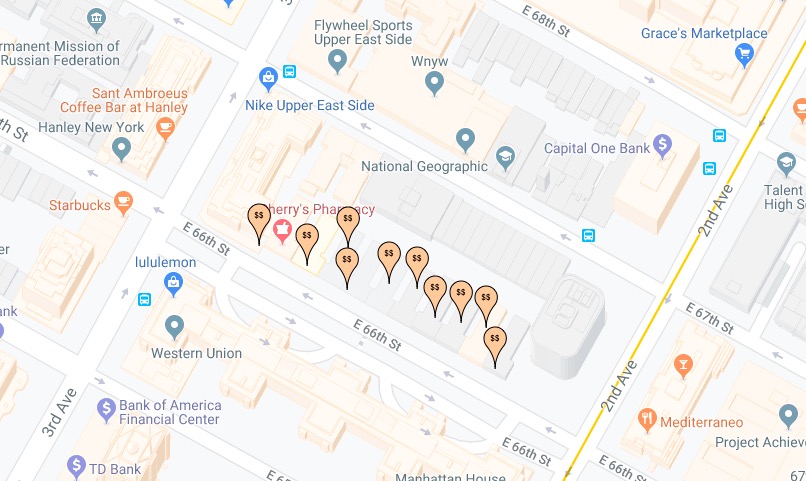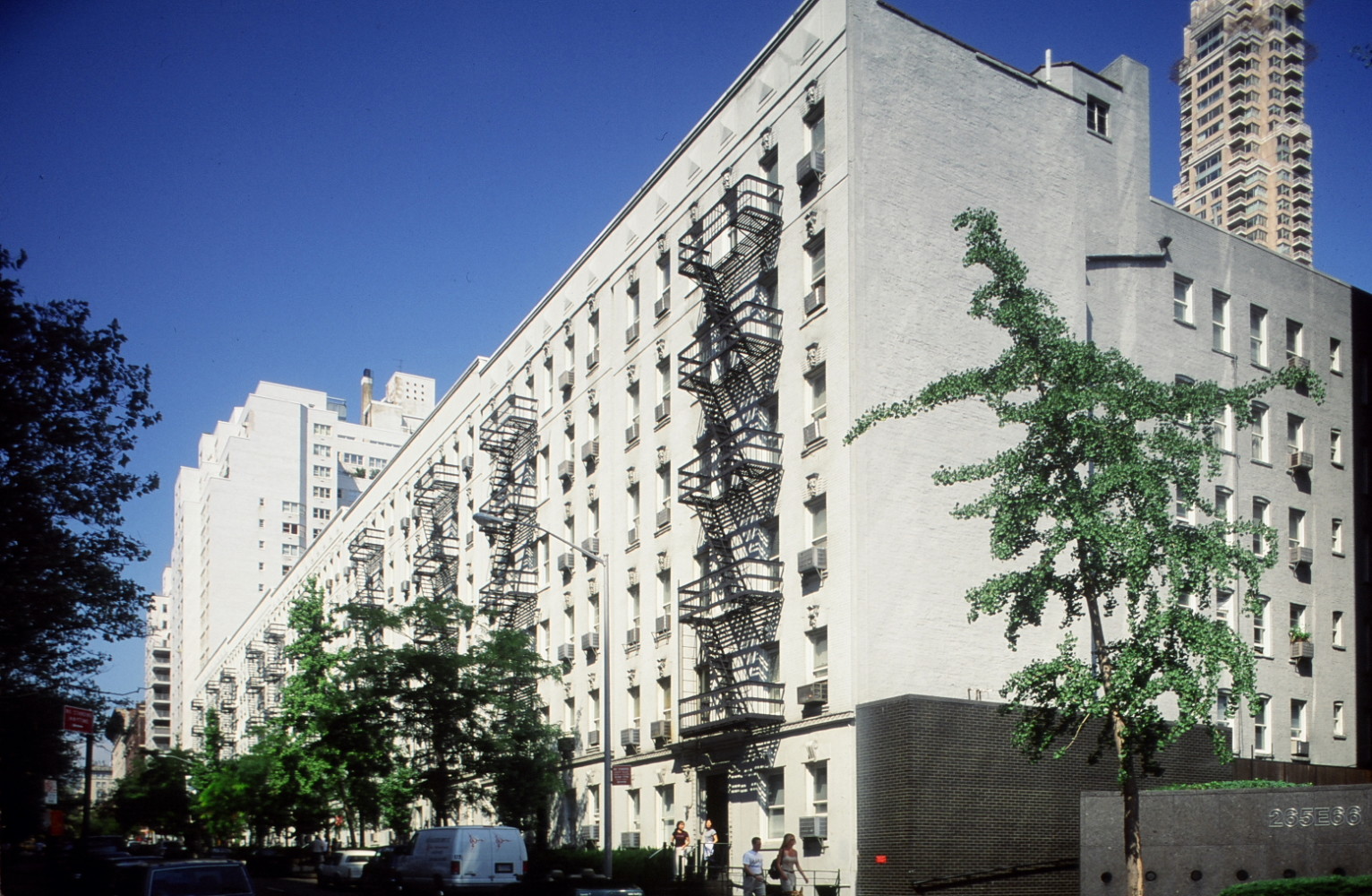 East 89th Street (Btwn 2nd and 3rd) | Solil Management | 12 Buildings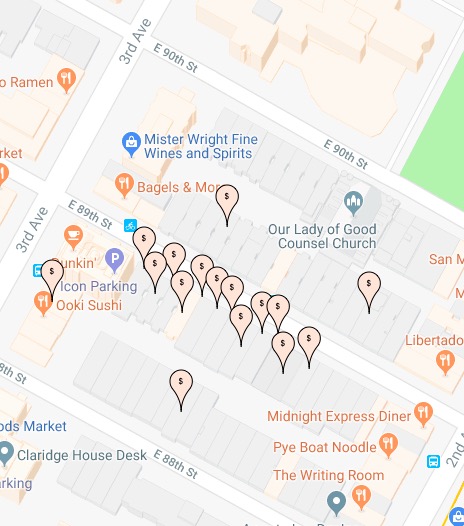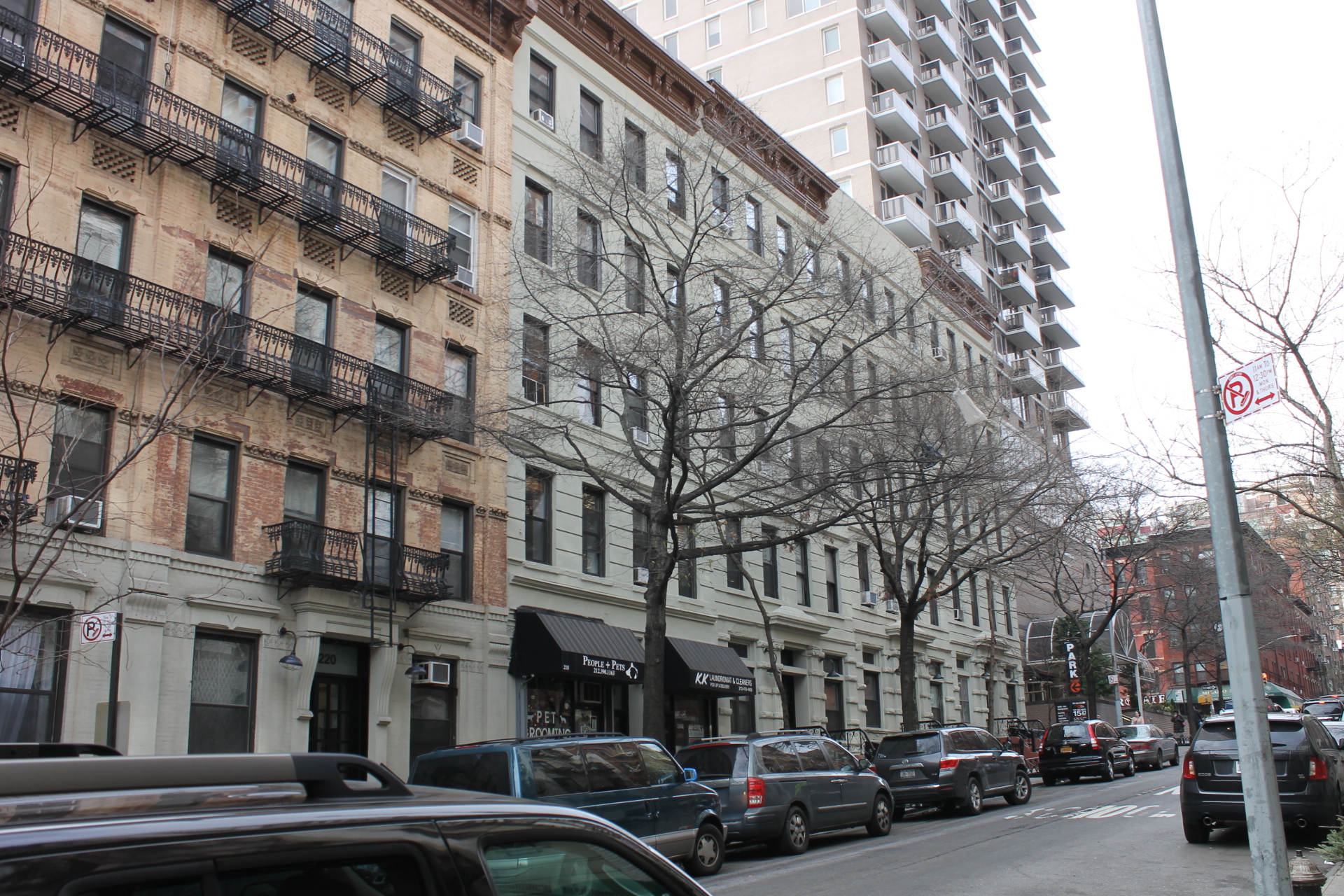 East 81st and 82nd Street (Btwn 1st and 2nd) | Eberhart | 16 Buildings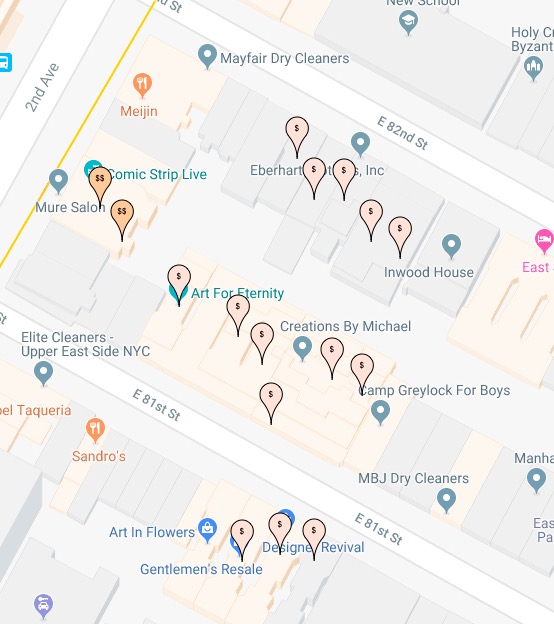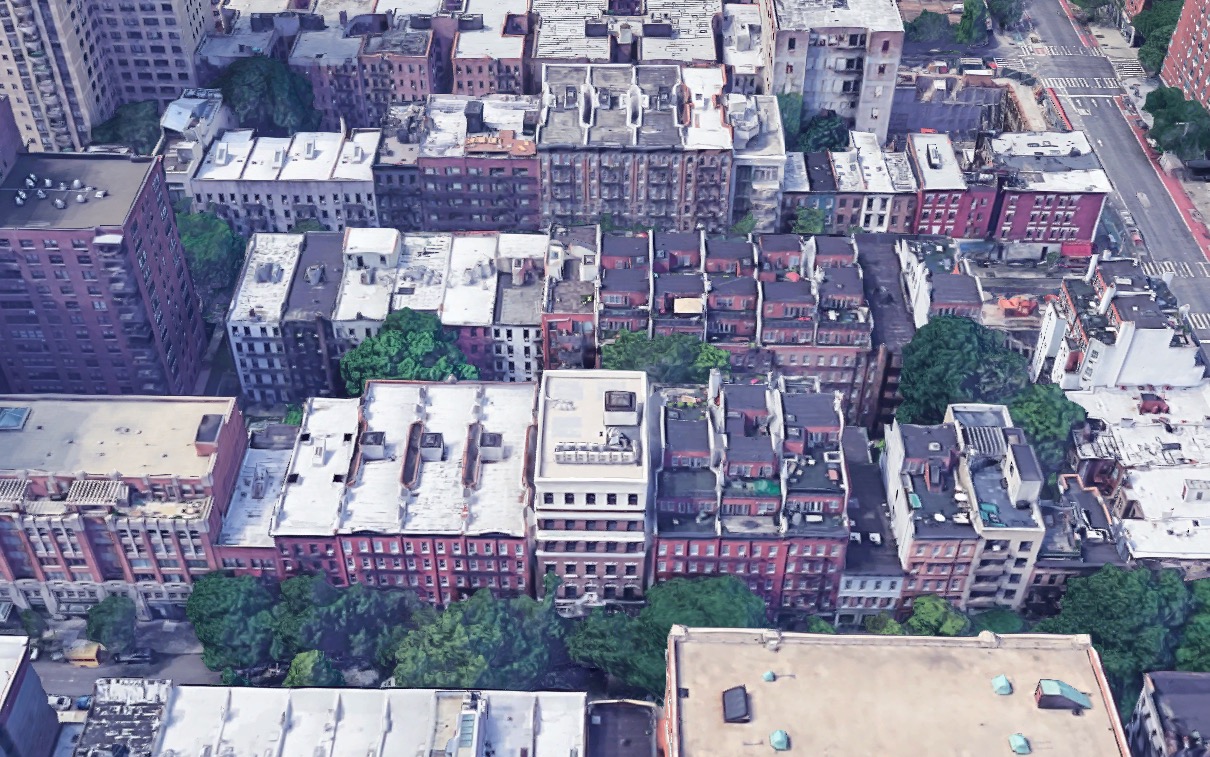 96th Street Townhouses (Btwn Park and Lex) | Algin | 7 Buildings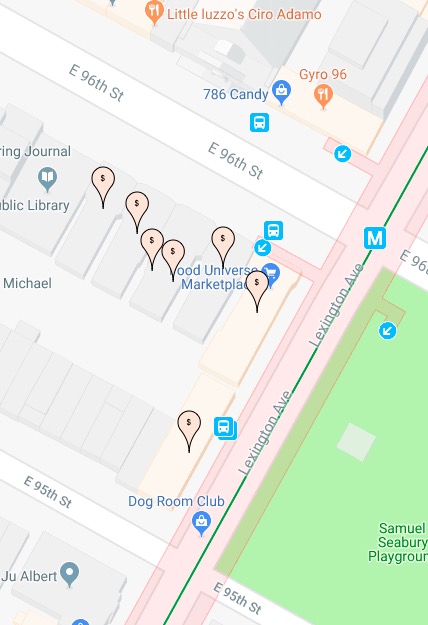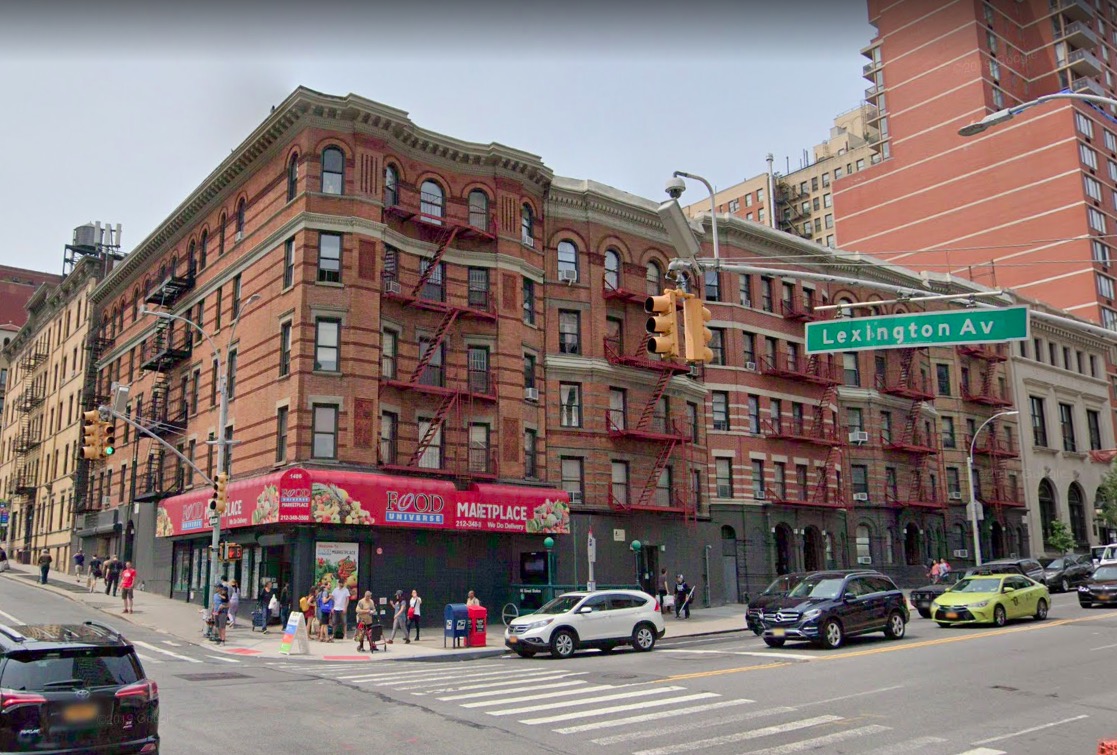 East 78th and 79th Street (Btwn York and East End) | SW Management | 25 Buildings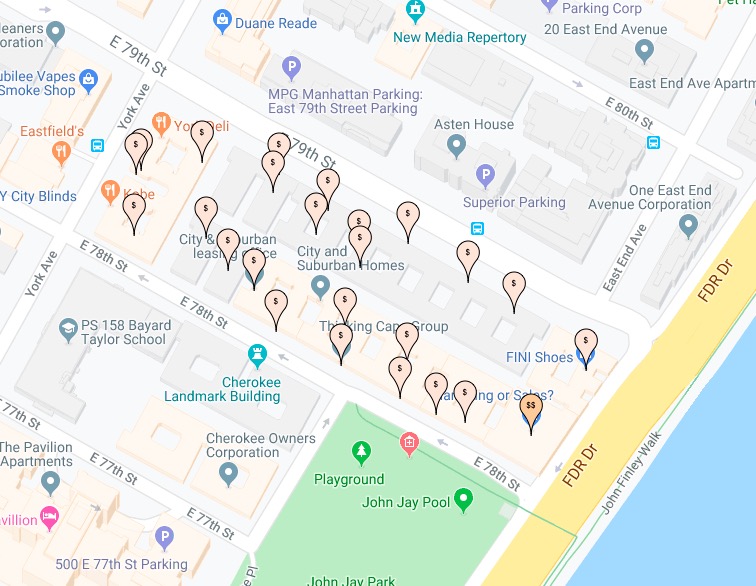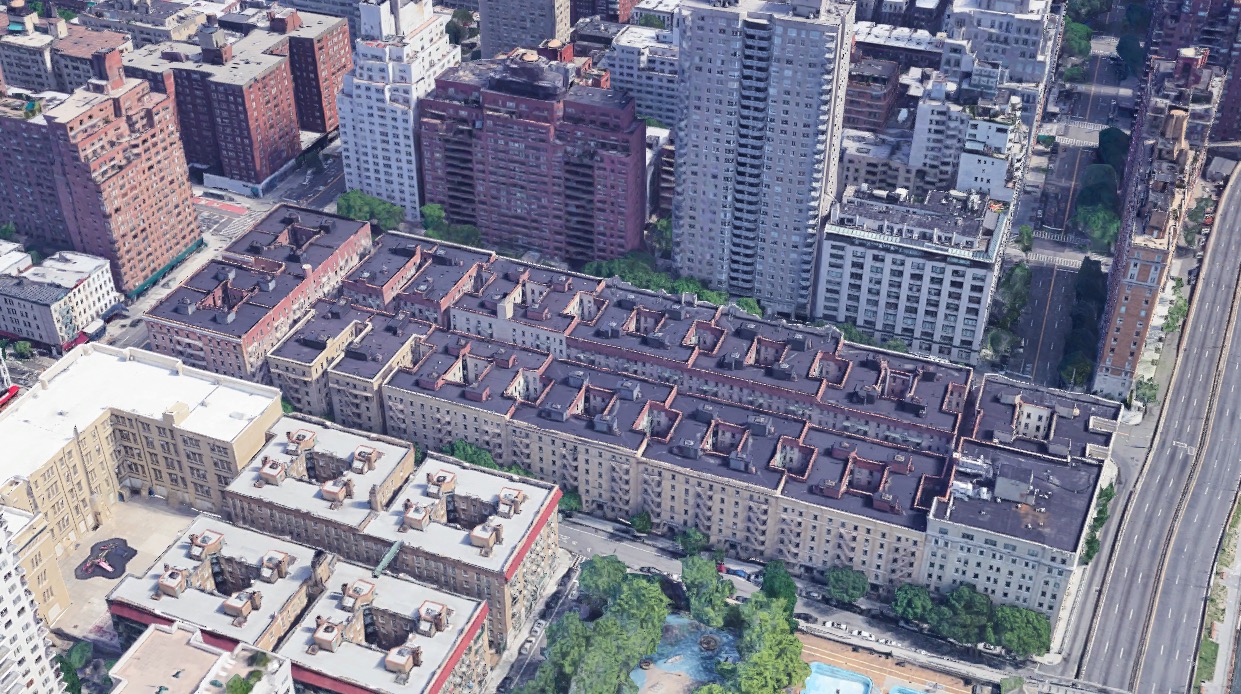 West 83rd Street (At Amsterdam) | Aimco | 8 Buildings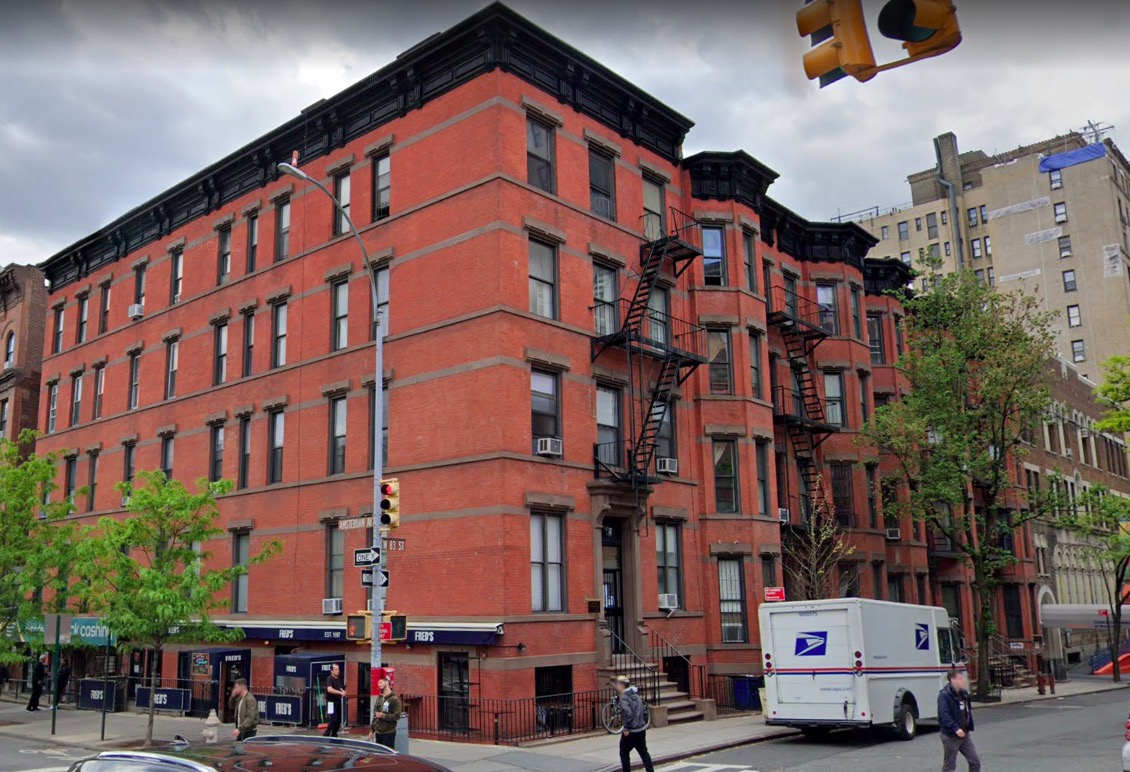 Dunbar Apartments 149 and 150 (Btwn Fred Douglass and Adam Clayton) | GFB Management | 10 Buildings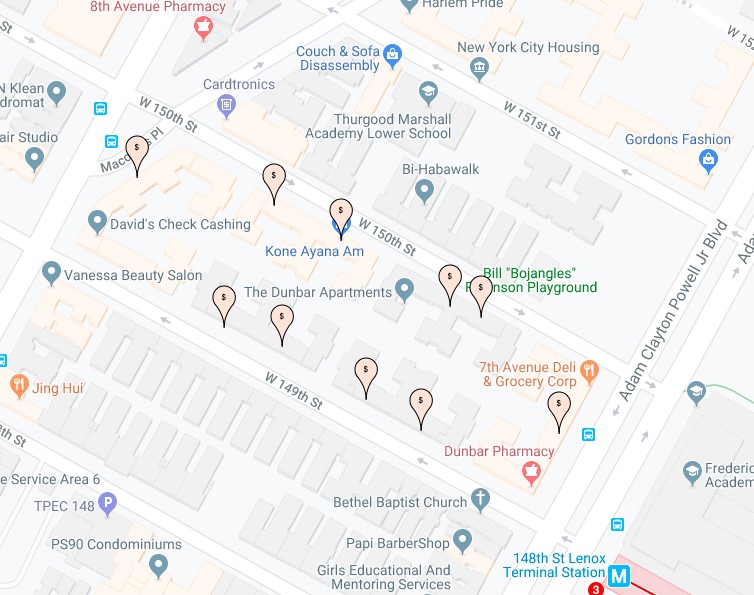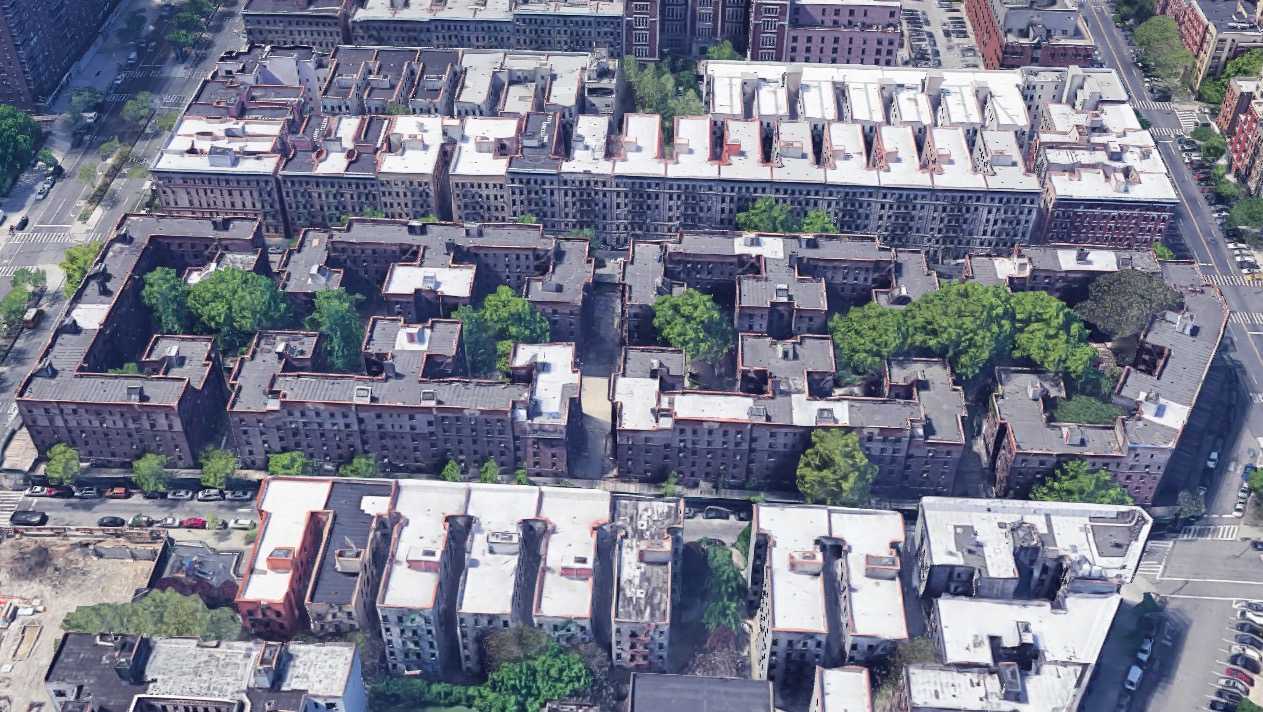 Elevator Buildings
Waterside Plaza | Kips Bay | Brookfield | 4 Buildings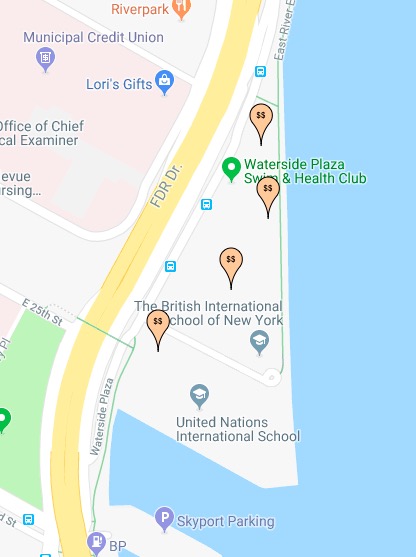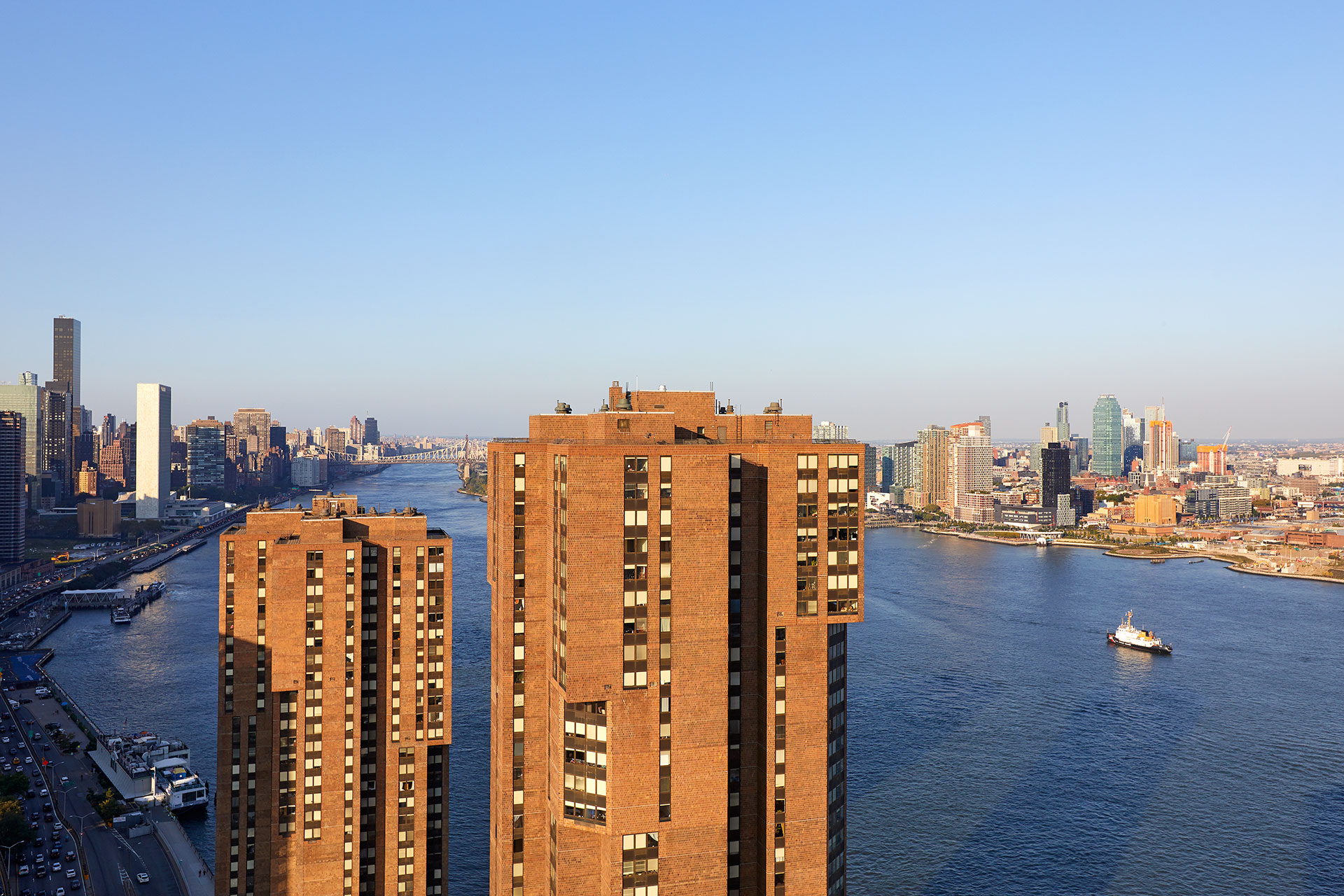 Gateway Plaza | Battery Park City | LeFrak | 6 Buildings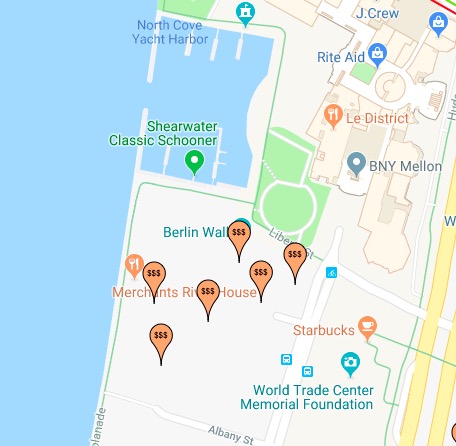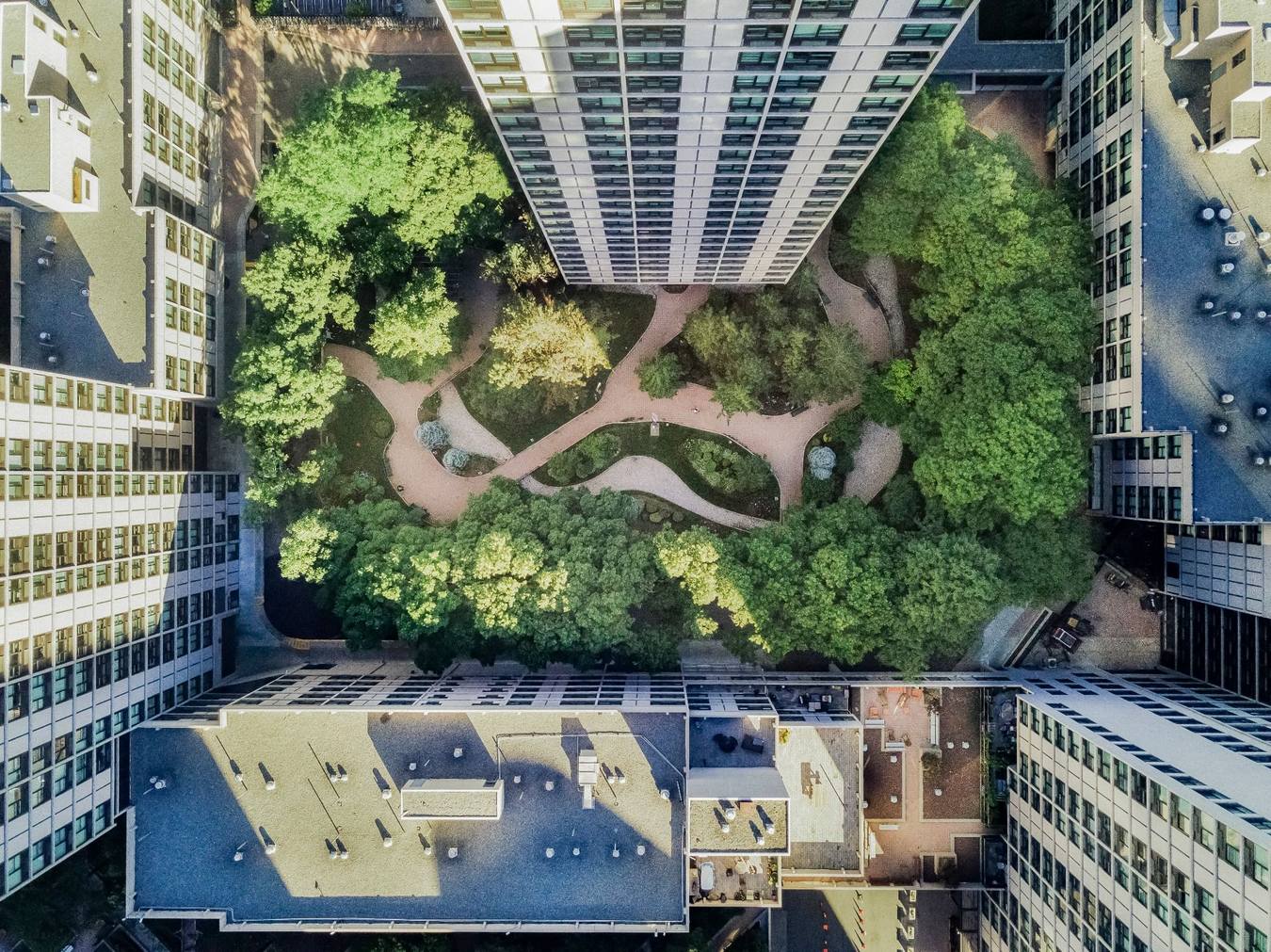 London Terrace Gardens | Chelsea | Rose | 10 Buildings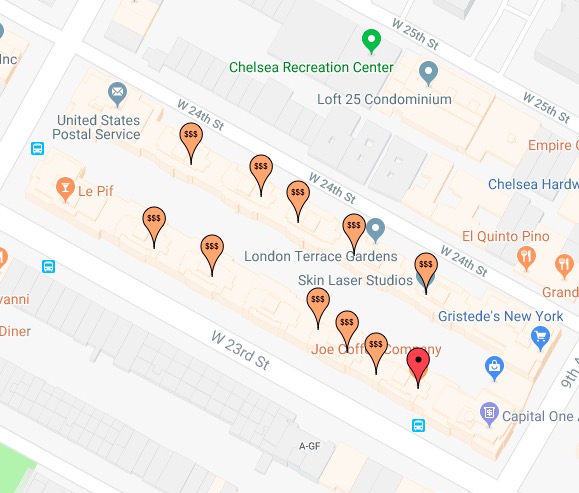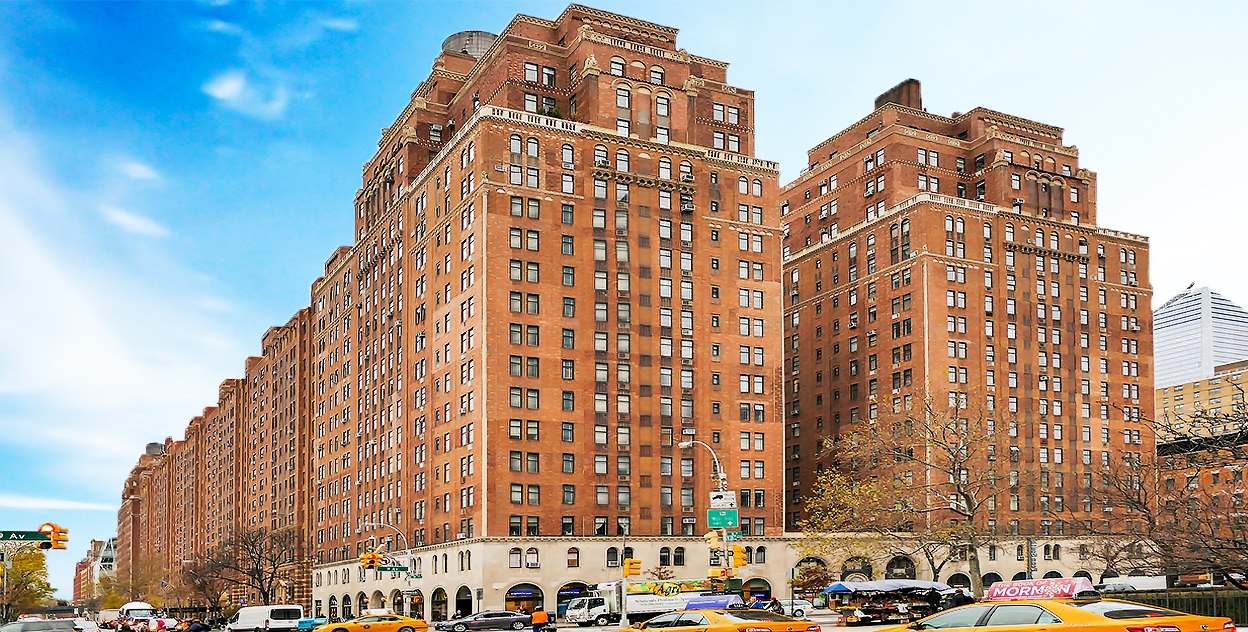 Savoy Park | Harlem | GFB Management | 7 Buildings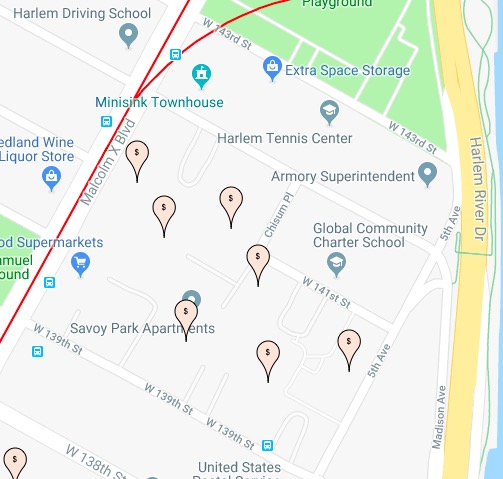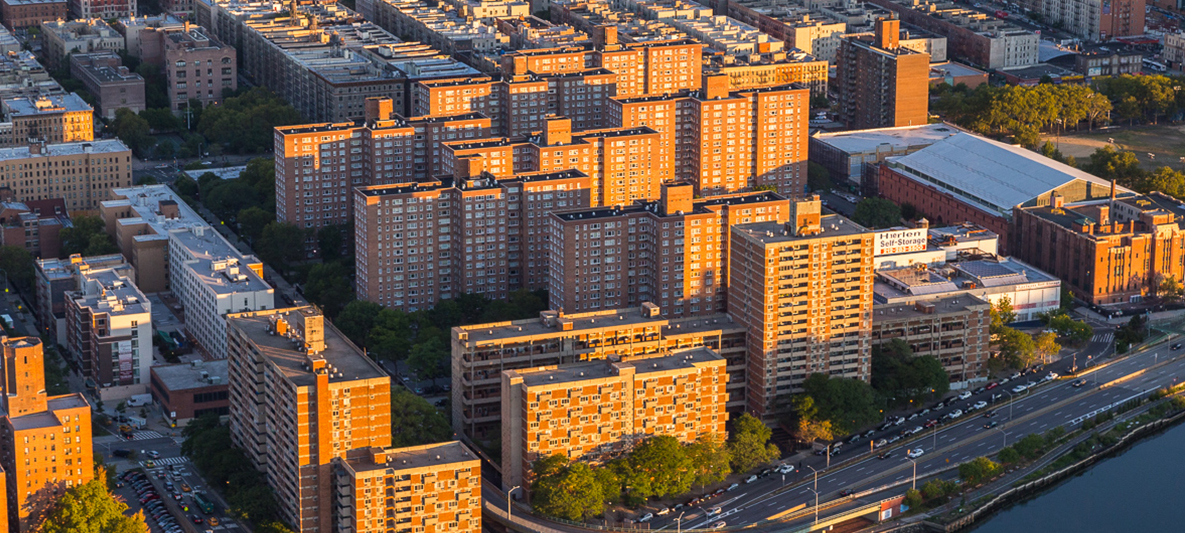 Lenox Terrace | Harlem | Olnick | 6 Buildings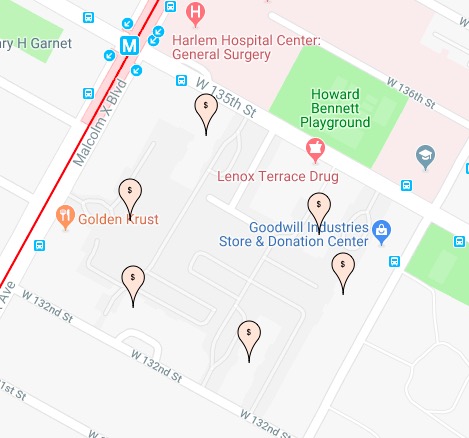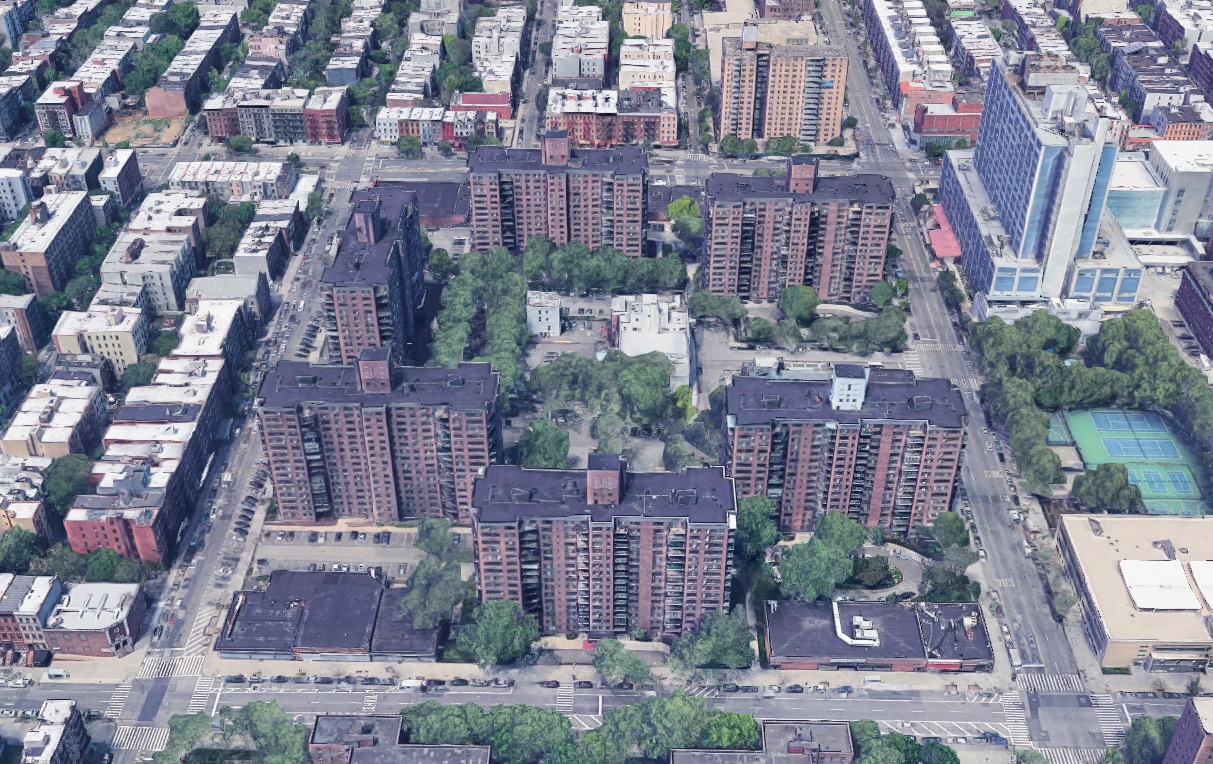 Park West Village | Upper West Side | PWV | 3 Buildings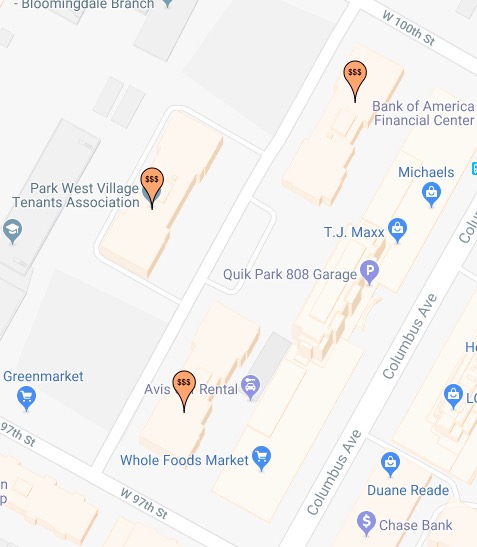 Columbus Square | Upper West Side | UDR | 5 Buildings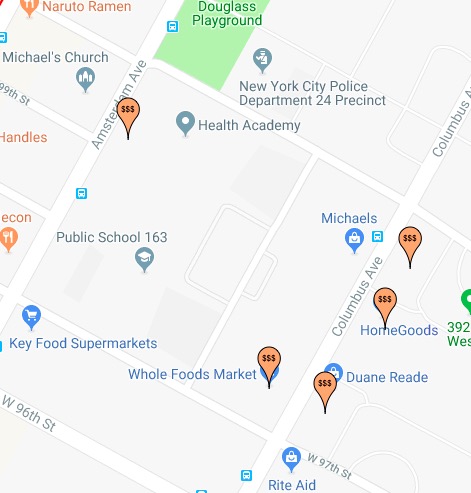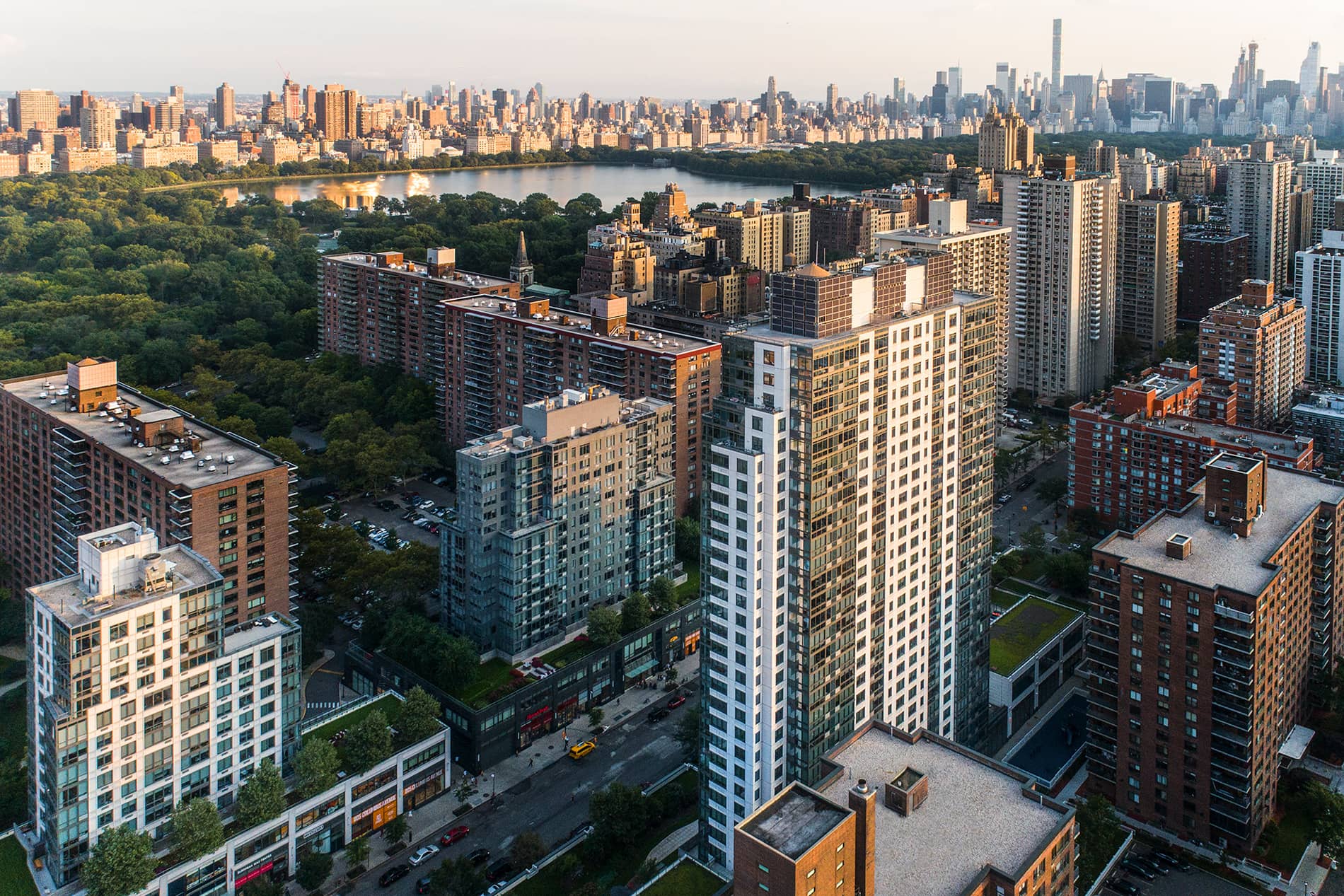 Kips Bay Court | Kips Bay | Blackstone | 8 Buildings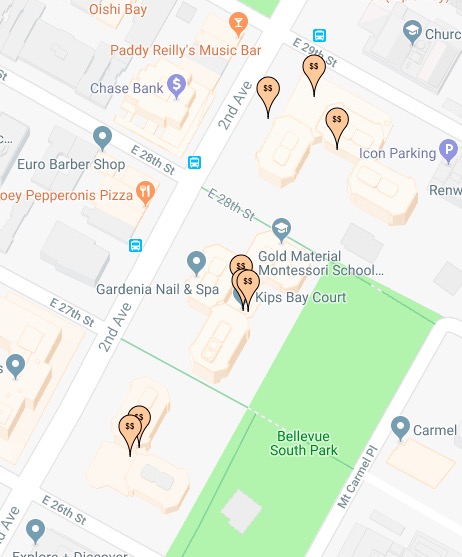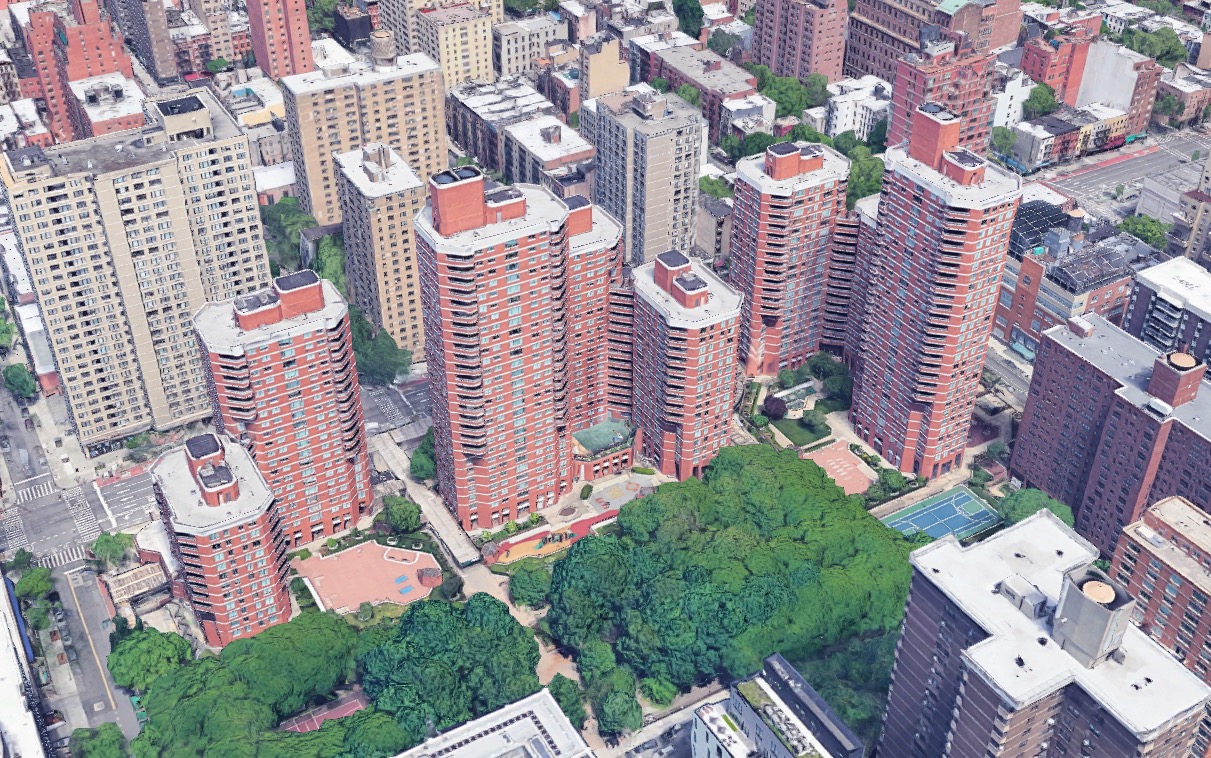 Stuytown NYC | The mother load of apartment complexes in NYC. There are too many buildings to count but the official count is 110 buildings.