Summer's coming in hot, and with that so is the rental market!  Not only is it time to kick your apartment search into high gear, but its also time to find a place with a pool to cool off when all is said and done.
So you're not going to the Hamptons?  No worries.  Your private pool should provide the perfect oasis, and with everyone in the city gone, it'll practically be your own.
We've scoured every no-fee building, in every neighborhood to provide you with the most comprehensive list of NYC Rooftop Pools in No-Fee Buildings only... because it's easier to live the high life when you've got extra cash! 
We've broken this down by neighborhood for you, so, let's start from the top down, shall we?
Manhattan
Upper East Side
The Stratford- 1385 York Ave, New York, NY 10021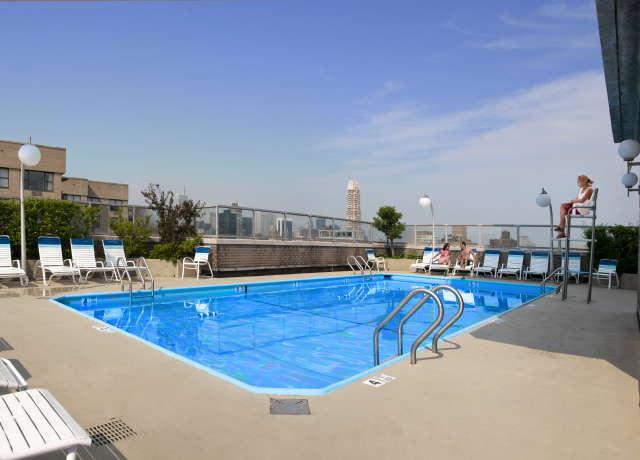 While a lot of Glenwood properties do have pools (which is amazing) the Stratford is one of the only ones to host it outdoors!  We know, game changer.
Adams Tower- 351 East 84th Street, New York, NY, 10028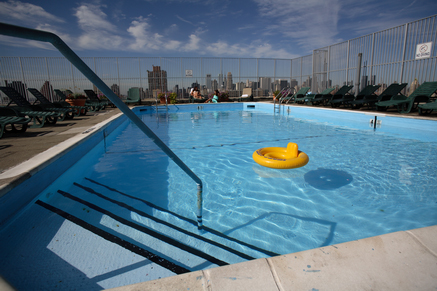 If the stability and charm of the Upper East Side is what your seeking, look no further than Adam's tower, who boasts that the property's "great value, and spacious designs are ideal for young professionals or families." ... And look at that floaty, it's practically inviting you in.
Midtown West
Mercedes House- 550 West 54th Street, New York, NY, 10019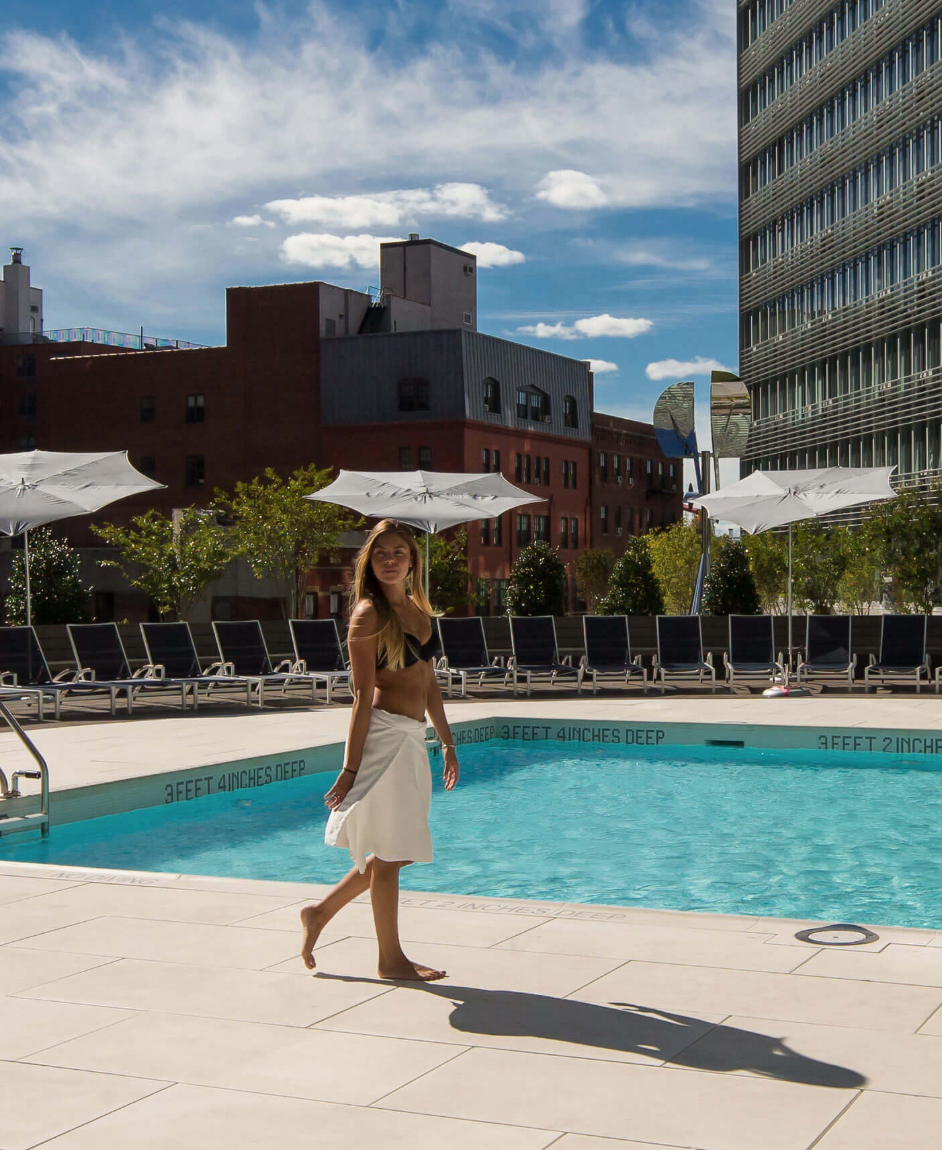 The Mercedes club describes themselves as "the feel of a full-service resort within the comforts of your home.  Make it your destination of choice with a book and a drink once temperatures rise".... we're in!  P.S. If you prefer to do your swimming indoors, they have one of those too...because one is obviously not enough.   Their indoor pool is 25-meters and is heated to a temperature that "optimizes performance and comfort".  Cool.
Kips Bay/Murray Hill
300 East 34th Street, New York, NY, 10016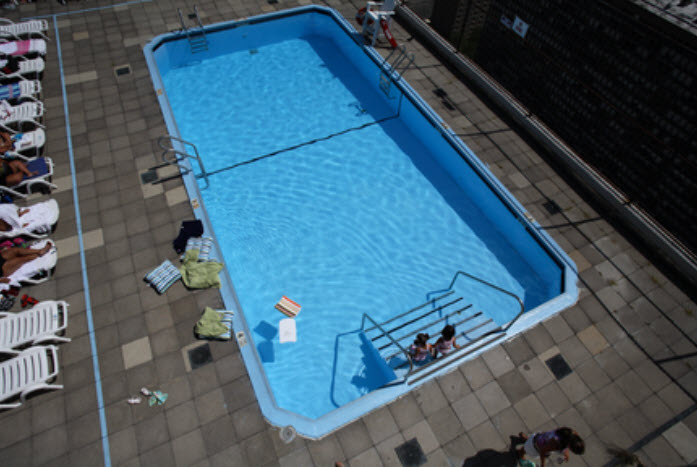 This neighborhood might not have the most glamorous reputation, but this plush residence does provide sophisticated interiors with a host of rewarding lifestyle amenities, including this pool and sundeck!
Greenwich Village
Hilary Gardens- 300 Mercer Street, New York, NY, 10003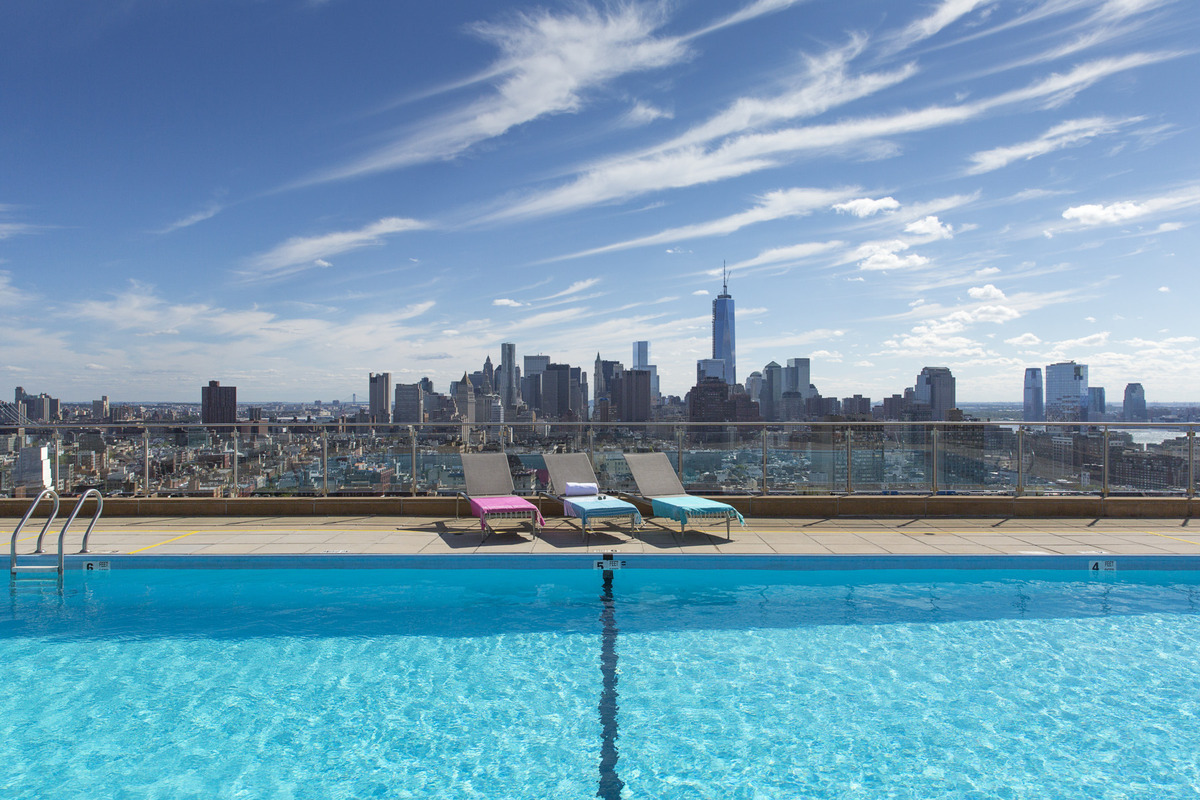 This building is great for many reasons, one of them being that you are a 5-minute walk from at least 4 different neighborhoods at any given time.... but to be honest, look at the pool, do you really need to leave?  Also, side-note, the views from the pool are spectacular, you can see both freedom tower AND the empire state building.  How about that for a little slice of paradise? 
Bowery/NoHo
2 Cooper Square, New York, NY, 10003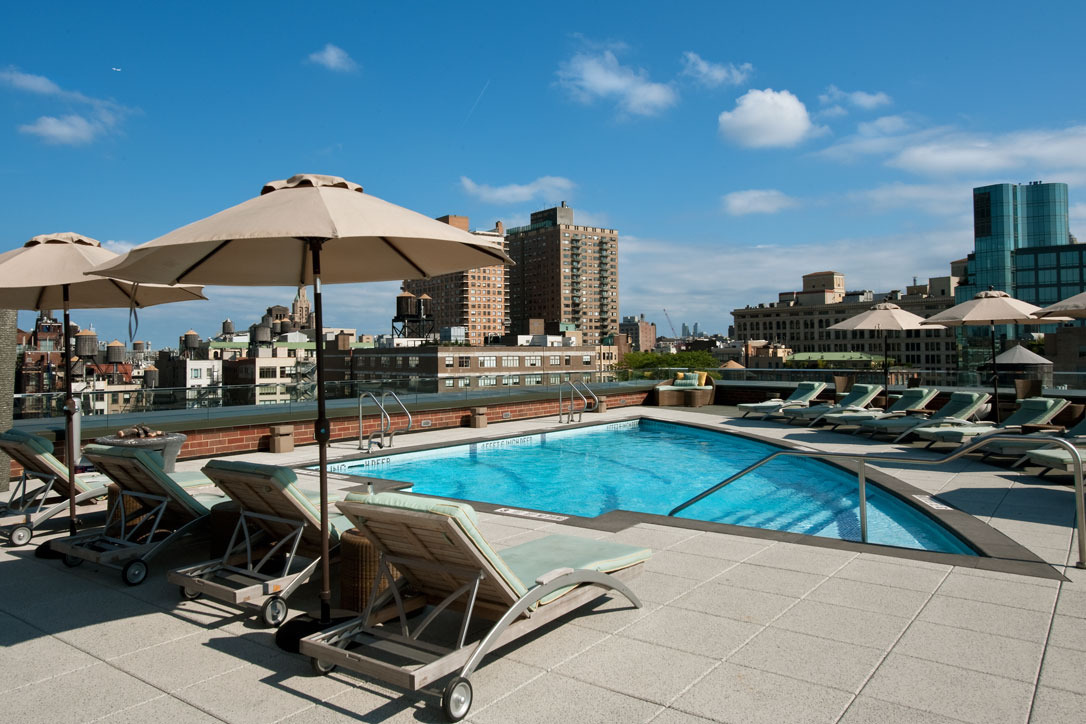 This newly developed rental building is all about luxury and is known for their top of the line condo finishes, and a washer dryer in every unit.  But what impresses us the most is their five-star review, check it out here.
Battery Park City
Gateway Plaza- 345 South End Avenue, New York, NY, 10280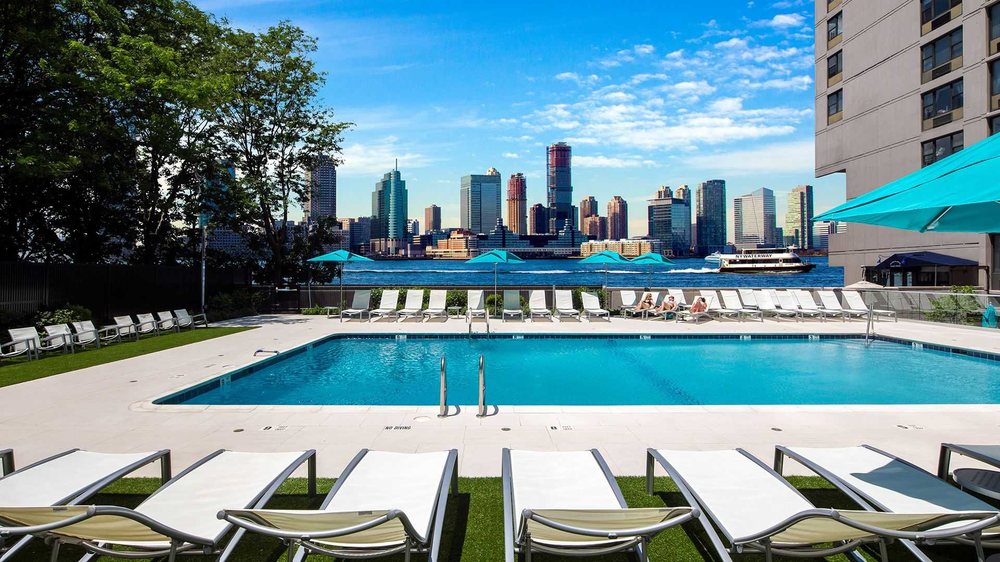 So let's be clear here about two important distinctions, 1) Gateway is not just a building but an entire complex... this isn't a problem we just thought you should know.  2) The pool is not technically on the roof, but when its 100 degrees out and you need to cool down, do you really care?  Plus, the pool is RIGHT on the water, can't beat that.
Financial District/Seaport
180 Water Street, New York, NY, 10038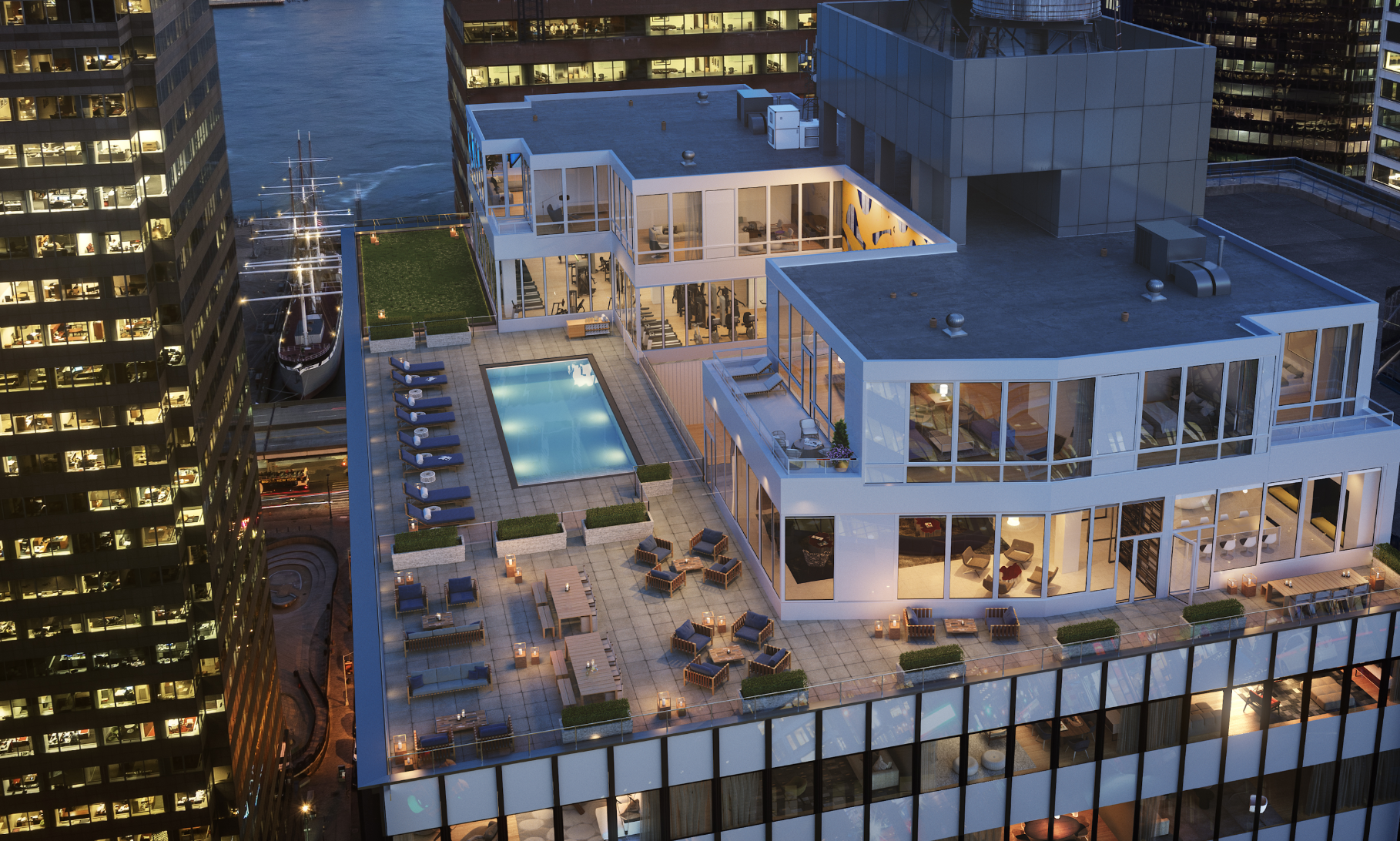 Gotta give it to them, the marketing on this is spectacular.  1) Let's all agree that's a sick picture.  2) Check this out from their website: "The saying 'Do a 180' suggests rethinking the way things have previously been done - and 180 Water does just that, with attention to every possible detail"... and honestly, we believe every word.
Brooklyn
Williamsburg
1N4th-1 North 4th Place, Brooklyn, NY, 11249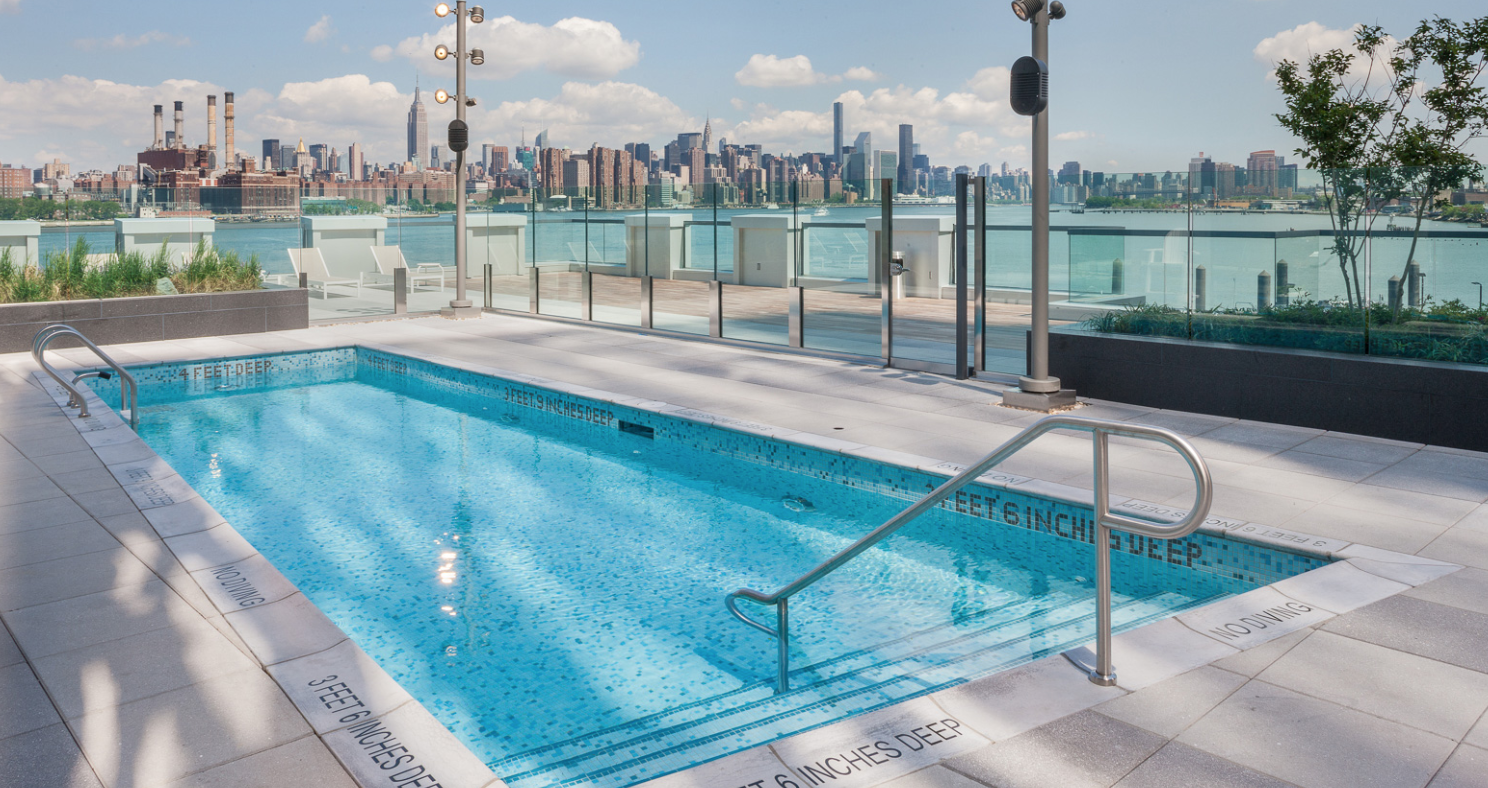 So obviously the first thing we noticed here is that its right on the water... are you noticing a theme here?  Well, this was obviously done by design (on their part) because after a quick look at their website we found that they are built farther out over the east river than surrounding buildings.  In case that isn't enough, they also have an outdoor movie screen right on their sundeck.
568 Union Avenue, Brooklyn, NY, 11211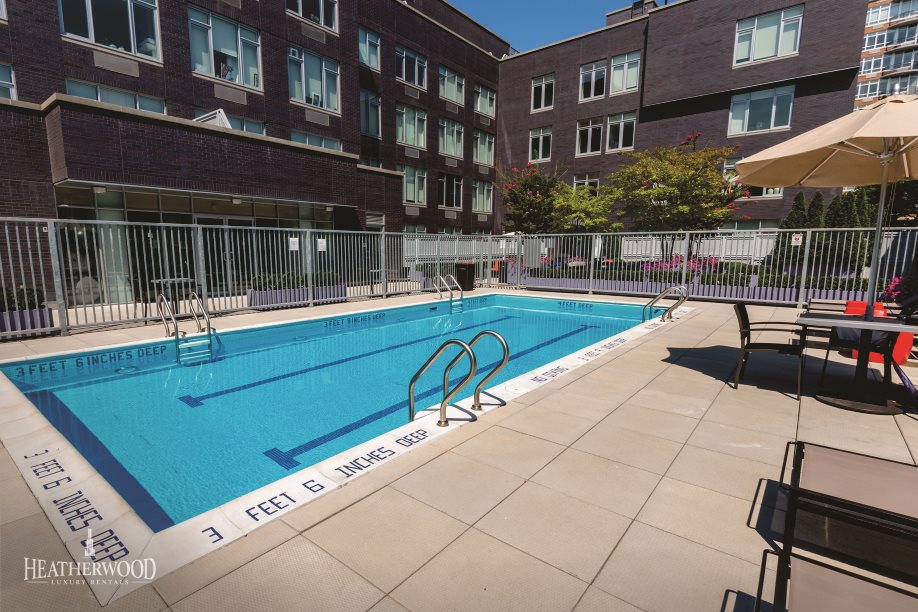 Ok, well give it to you, this might not seem as glamorous as the rest of the guests on this page, and frankly it does resemble the community pool at our grandparents retirement community in Boca, BUT after all this is Williamsburg people, where a pool is mostly unheard of, so lets not get greedy! A pool, is still a pool, is still a pool, and we will take what we can get!
Sheepshead Bay
Avalon Brooklyn Bay- 1501 Voorhies Avenue, Brooklyn, NY, 11235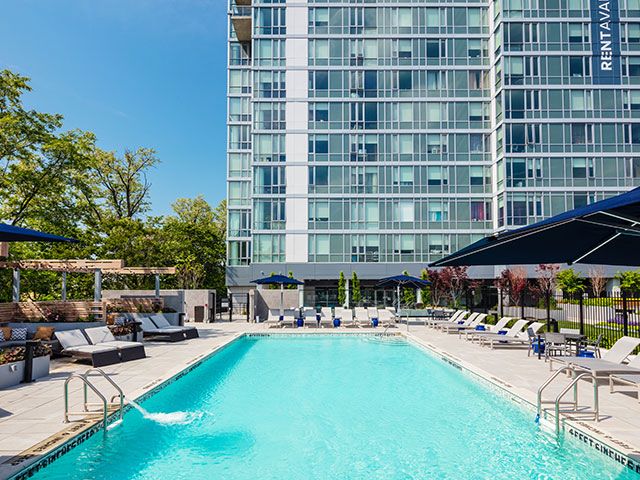 Not only does this picture transport us to Miami without the anxiety of having to go to La Guardia (otherwise known as Hell On Earth), but the price point for this luxury building is reasonable, and the amenities included make it so you never have to leave... and you probably won't want too either.
Queens
Long Island City
QLIC-  41-42 24th Street, Long Island City, NY, 11101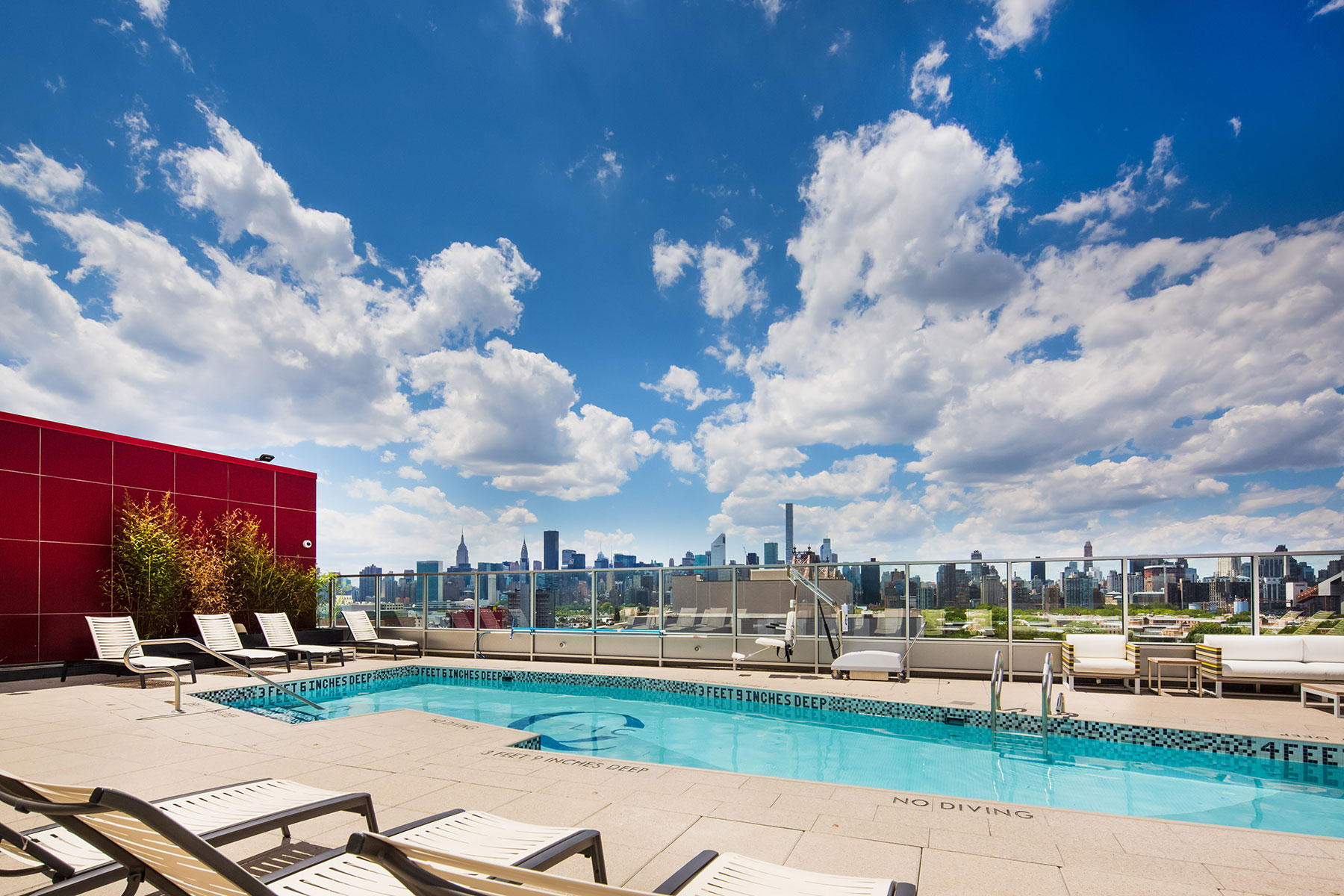 I mean do we really even need to mention those views overlooking the Manhattan Skyline!  But it doesn't stop there, this rooftop pool comes complete with cabanas, an open-air theater, and an outdoor barbecue.
ARC- 30-02 39th Avenue, Long Island City, NY, 11101
I mean, WOAH!  ARC boasts the largest lifestyle-driven amenity program in New York City,  offering a culture of amenities that can be integrated into any lifestyle.  Additionally, they have a robust amenity programming – from fitness classes to wine tastings – and services and events, the ARC community has got its residents covered.  Brb, we're moving.
While there may be more buildings with rooftop pools in NYC, our goal here to provide you this list of exclusively no fee buildings, with rooftop pools... because living in the greatest city in the world is expensive, and you deserve a pool too!
Think we missed one? Drop us a note at hello@transparentcity.co , we'd love to hear from you!