Finding an affordable apartment for rent in New York City seems like an urban legend. At least in what most people consider New York City proper. One of the biggest hurdles people moving to NYC, and those who already live there, face is how to afford rent or even qualify for apartments. In fact, studies have shown that rent prices are one of the main reasons why people leave New York City and why people decide not to move here.
But just how can you find affordable apartments for rent in NYC? There is a way to do it (you can also start by looking on transparentcity.co):
Consider Different Neighborhoods
Take some time to walk around the city before you even start your search for affordable apartments in NYC. You don't want to waste your time looking in areas that you don't like or won't feel comfortable - take to the streets, use the transportation, and just get a general feel for what it would be like to live somewhere. Sure you can learn a lot online, but you will never get a true feeling for what it is like. If that isn't possible, you may want to at least use Google Street View to "walk" around the neighborhood.
You will be surprised what different neighborhoods have to offer. While you might not have a choice of 5 different markets within walking distance, more affordable apartments for rent do have the amenities that you need in the surrounding neighborhoods.
When searching for affordable NYC apartments, you may have to make concessions. It might mean having to take the bus to a subway station, having to change lines (or switch from local to express at some point), or not having the view you'd really love.
Of course, there are also some places you may not want to make concessions - namely when it comes to schools and safety.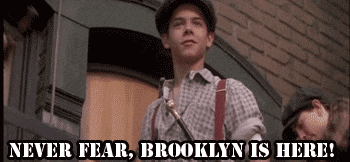 Pets Make Affordable Apartments In NYC More Difficult To Find
Even with a good budget, housing options are limited for those who have pets - especially dogs and cats. Dogs tend to have a better reputation, especially small dogs, than cats do. Still, it is important to note that many buildings in NYC prohibit pets or limit them quite a bit. While you certainly don't want to ditch your pet, if you don't have one, don't get one before you make the move.
Descriptions Aren't Always Accurate
Think of apartment listings like a dating app - we all want to believe that people are truthful, but we stretch the truth just a little bit. Many people look for buzz words like "luxury," "modern," "charming," or "quiet," but those aren't always good things.
Charming might mean that you could touch both walls with your arms spread out and "modern" doesn't tell you what that means - is it modern for 2019 or modern for 1970? With affordable apartments, you have to be really careful about these descriptions. If you want to start getting a feel for truthful descriptions, transparentcity.co can help you there.
If a listing doesn't specifically mention a doorman or an elevator, that's because there probably isn't one to be found, even in more expensive apartments. The same is true with laundry facilities, outdoor space, security systems, and other things you might expect to come standard with an NYC apartment. But it is also important to note that the fewer amenities there are, the more affordable an apartment will be.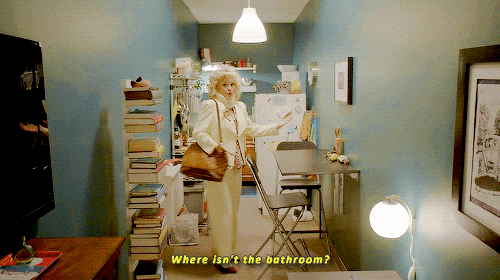 Consider Roommates To Make NYC Affordable
If you aren't willing to make many concessions to find an affordable apartment in New York City, you might want to consider roommates. This will help you to get a place that you love and split some of the costs. Combining your budget with friends to share a two or three bedroom apartment won't only help you to save money, but it is more likely to result in an apartment with great living space.
The more people you share your space with, the more affordable it will be.
Finding an affordable apartment in New York City isn't impossible if you are willing to put your nose to the ground and do some work to find it. Even if that means only staying in an apartment that is a bit above budget for a month or two until you can find the apartment that you want, it is better than signing a lease for an apartment that you simply cannot afford.
New York is a city that is meant to be lived in - see plays, eat great food, and go shopping. With the cost of an NYC apartment what it is, it can be impossible to do that. Finding an affordable apartment for rent in NYC become critical. We can help you there - visit transparentcity.co today to get started on your own affordable apartment search.