For those of you who need a quick recap of whats been going on in the rental world, we're here to give you the skinny and let you know how this affects YOU, as the renter. As the rental market has evolved, so have renter's expectations. Tenants are less willing to accept the status quo and our expectations on receiving more value for our money, have increased. We all crave more transparency in the process and lower broker fees if any at all.
As our expectations are shifting, this has forced the listings industry to evolve as well. Slowly, "Open Listings" will become less utilized by the general consumer. However, they will continue to have a place in the market because when consumers cannot find what they want on one website, they will keep searching for it elsewhere, even if what they are looking for does not exist.

While open listings shrink, this will result in "Exclusive Listings" platforms like Streeteasy to be misused. This is not necessarily a direct reflection on Streeteasy, more as it is a consequence of the market shifting. Whenever an agent creates what is supposed to be an exclusive listing, they are required to upload the exclusive agreement they have in place with the landlord, for verification purposes. That being said, many large brokerages are able to bypass this and are not required to upload their agreement because they are given the benefit of the doubt.

How does this affect YOU? Well, as mentioned, this shift has caused platforms to be misused, resulting in confusion amongst renters along with unnecessary fees attached to the transaction.

For Example: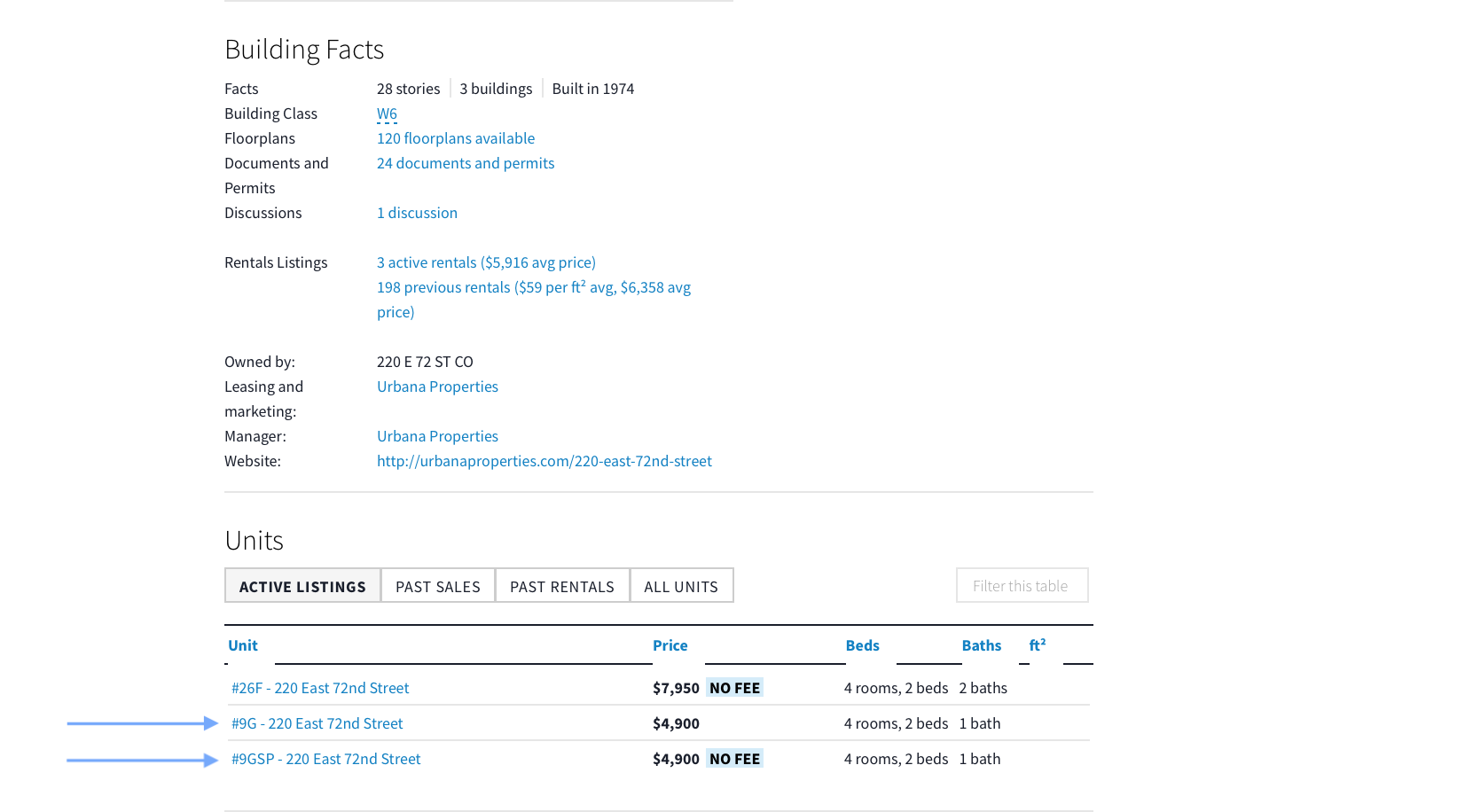 Here, the exact same apartment is being advertised twice, once by a broker with a fee, and another by the "source" (ie property manager) with no-fee.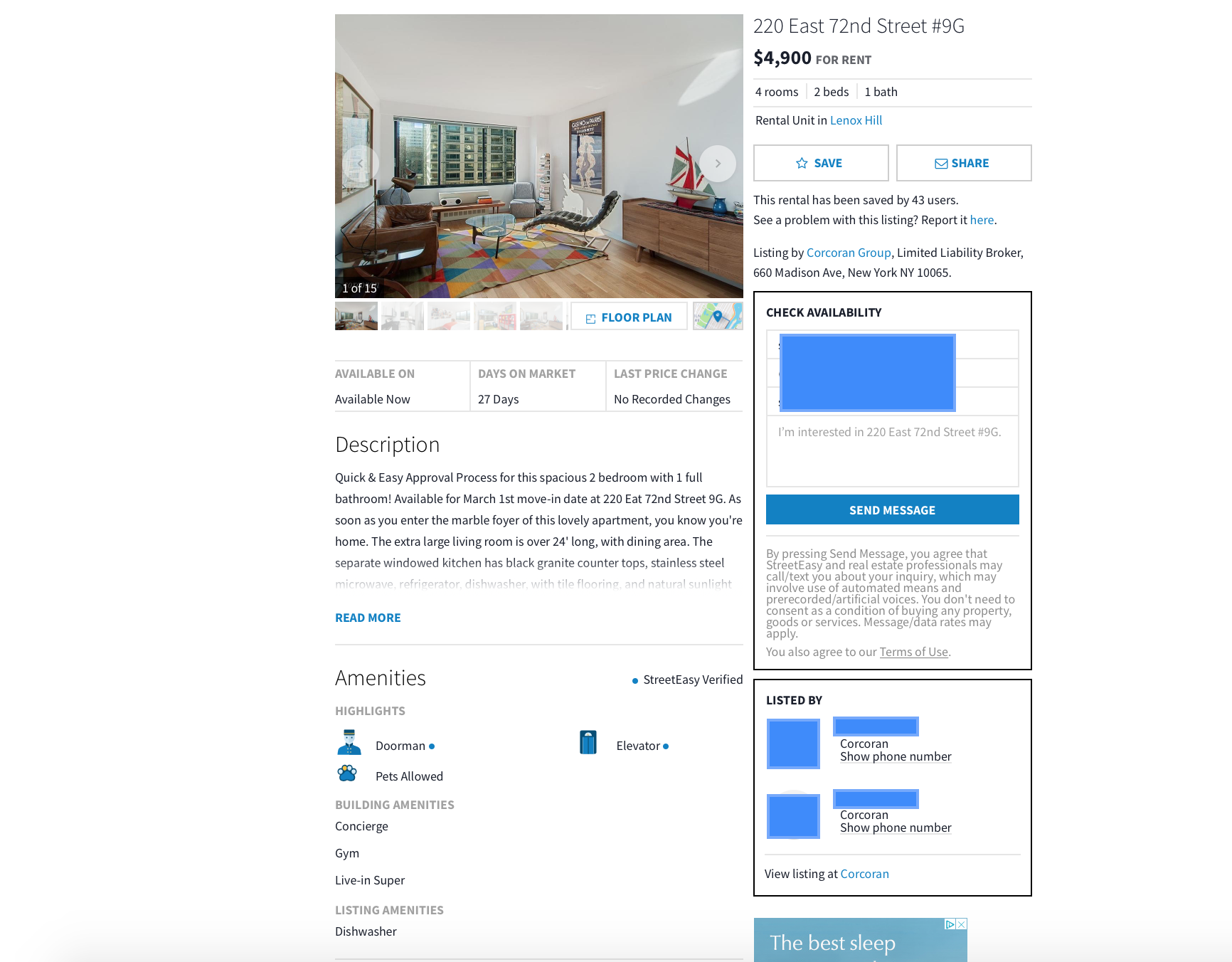 The details of the apartment advertised by a broker with a fee. Further, it illustrates how a larger brokerage is able to bypass the exclusive agreement.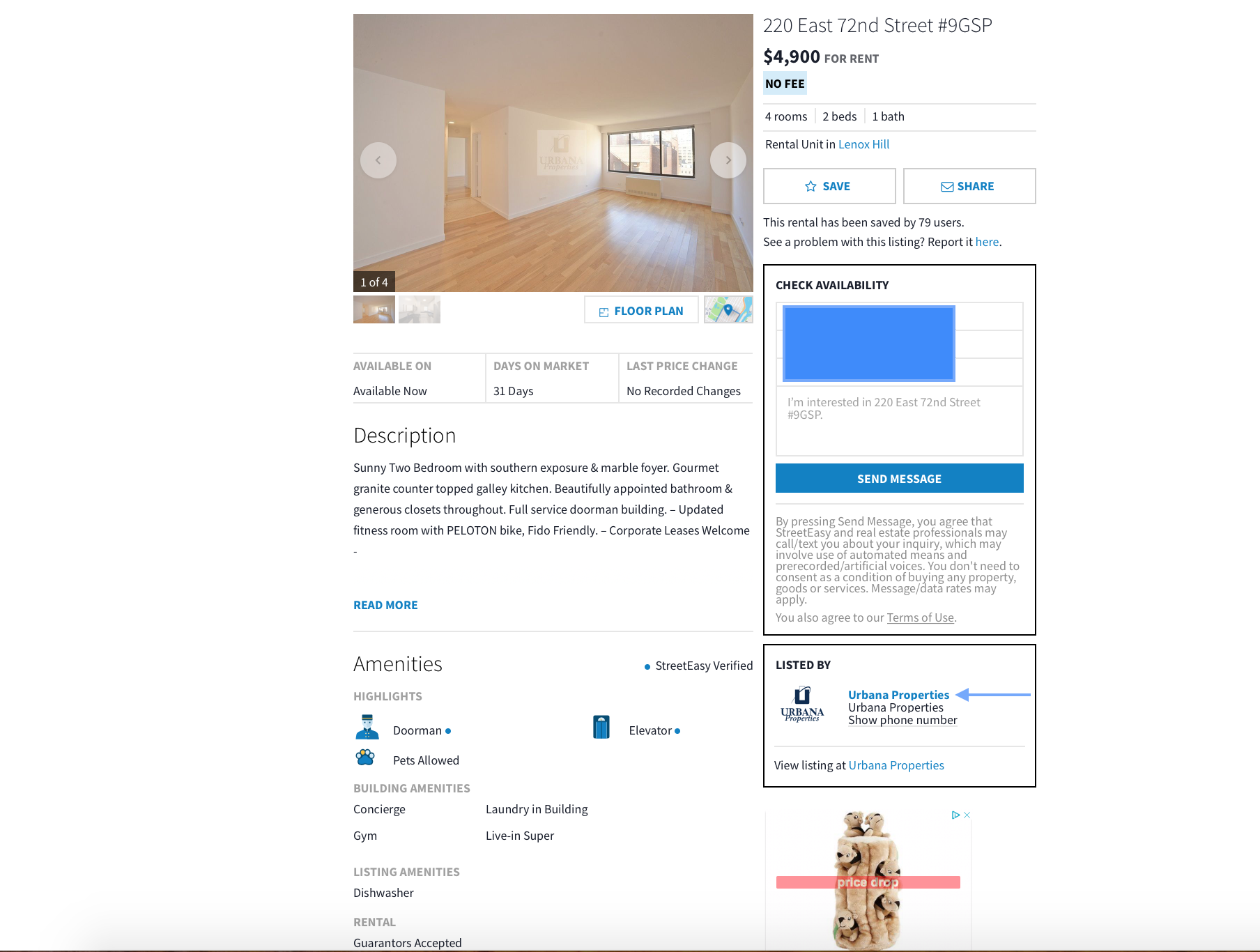 The details of the same apartment advertised by the property manager making it a No-Fee apartment.
While there will always be room for agents in the market place, we have discovered there is a niche that has not been addressed, the direct, no-fee apartment market, and that's where TransparentCity comes in.

Our platform deals exclusively with no fee property managers and no fee buildings. There is no room for misinformation or duplicates. Our information has been triple checked for veracity and has been built with the renter's wallets and interests in mind. If a no fee apartment is what you're after, make TransparentCity your first stop.