Cheap Affordable No Fee Rental Apartments are located throughout all of Manhattan NYC. All you need is the right tool to guide you there.
Disclaimer: This is about cheap affordable no fee rental apartments at Market Rates in NYC, particularly Manhattan. This is not about the NYC "affordable housing" program where the city (HPD) provides subsidies to renters in need of assistance. That is also an important topic because there is such a huge need for it but we need to clear up the general keyword misconception between affordable apartments and affordable housing.
For starters, the term 'cheap' and 'affordable' are relative terms. For example, cheap affordable rent in Kansas currently runs ~$1,000/month for a house. I've a feeling we're not in Kansas anymore.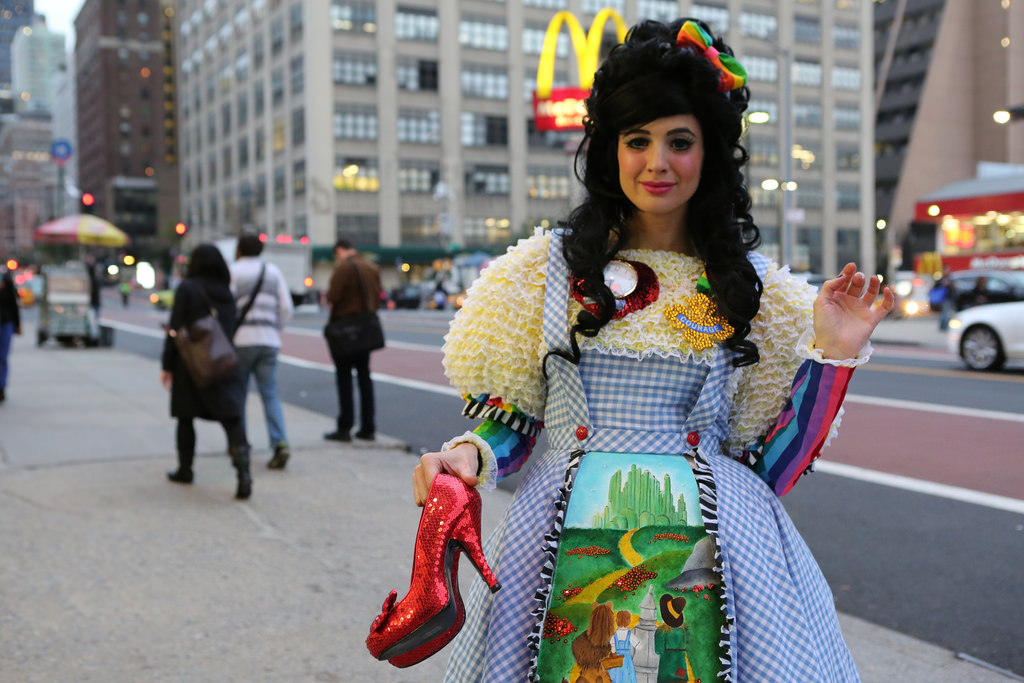 Our intentions at transparentcity are to provide the framework and platform to help younger and lower income New Yorkers find apartments at the lowest possible market price while also stripping out the outsized broker fees. Because the standard rental income requirements involve making 40x monthly rent, we want to help place those making a yearly salary of $60,000 who can afford $1,500/month with a handful of roommates to those making $80,000 paying $2,000/month and decide to live alone. The absurdity in all this is the fact that these figures somehow constitutes 'lower income' in Manhattan. Clearly we're not in Kansas anymore.
Our definition for cheap affordable apartments is based on the lowest dollar range for market rate apartments. We have broken down our price ranges into four different quadrants marked by dollar signs ($, $$, $$$, $$$$) similar to how Yelp and Open Table have done it for restaurants. Our quadrants are then further broken down into price ranges by apartment size. We will focus on where the one $ sign apartments are located in Manhattan and the common characteristics of those apartments.

The #1 question prospective renters always ask is where are the cheap affordable no fee rental apartments in NYC located? On blogs and forums, we keep reading that the existence of these apartments are nothing more than a myth/urban legend, impossible to find on your own or that you absolutely need a broker to help you find these apartments. Otherwise people are saying those apartments are so far north, you'd be living amongst the white walkers. This is actually partially true. The far north part.
Fact is these apartments absolutely exist in Manhattan. And not just up north. This is a screenshot of all of the different one dollar $ apartments in Manhattan we have tracked so far. Notice the neighborhood clusters: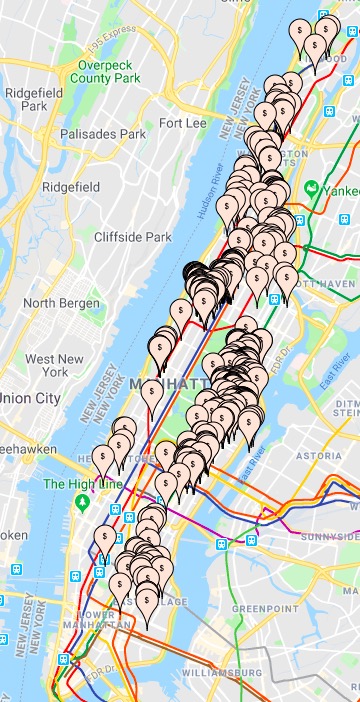 Here is where the white walker territory of Manhattan would be classified.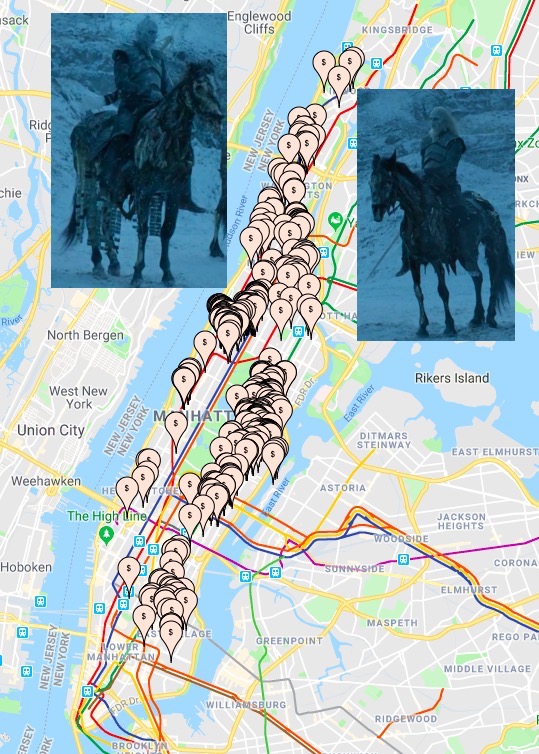 What are the common characteristics of all of these apartment buildings? The obvious first guess would be that they absolutely have to 100% all be walk up buildings without any type of amenities. While this is the right assumption and mostly true based on our data, we did find a handful of them to be elevator buildings with the most of them being north of 100th street.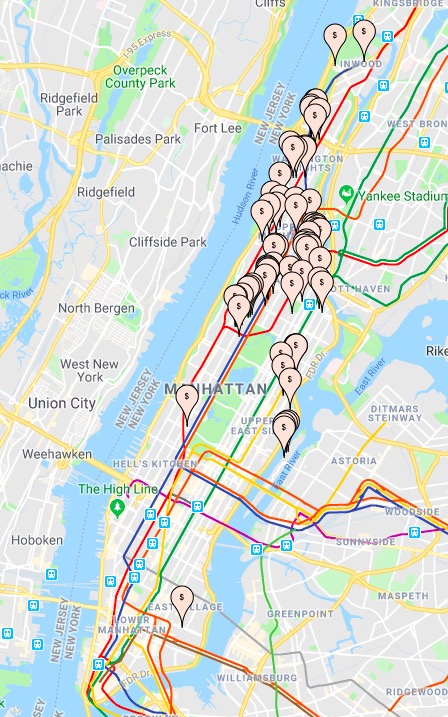 Lastly, the immediate follow up questions that come up are how do I find, contact, rent in one of these apartment buildings? At transparentcity, we connect prospective renters directly to property managers and the communities they manage. We have databased and tagged all of these apartment buildings, the property managers websites, and created a user interface that allows for renters to find the information themselves. No middlemen. No fees. Use the filter mechanism to narrow down the buildings to the one $ sign and start clicking into the property manager urls to check for availabilities on their websites.
Happy apartment hunting!