What does an 'affordable luxury apartment in NYC' mean exactly? When we think of the term 'luxury', lots and lots of different types of amenities come to mind. The list is long: indoor pools, gyms, rooftops, parking garages, continental breakfasts, yoga classes, laundry services, concierge, butlers, and many many more. But when the terms 'luxury' gets combined with 'affordable' or 'cheaper', the list of amenities that are expected start to shrink and as you move towards the affordable end of the luxury spectrum. The two major amenity requirements in order to be classified as 'luxury' are that the building has to have an elevator and it has to have doormen.
Elevators
The elevators requirement is obvious because it keeps people from having to walk up and down endless flights of stairs. Whether you're single and frequently out late at night, elevators come in handy for those hazy nights. If you ever consider inviting guests over, they will absolutely grumble if you are on the 5th floor of a walk up building. There is also the scenario for new parents who understand how painful it is to carry a heavy stroller up any type of stairs.
Doorman
The other amenity requirement for 'luxury' is a doorman in the building. These are the amazing people who keep the building generally safe and secure by starting down the strangers in the street.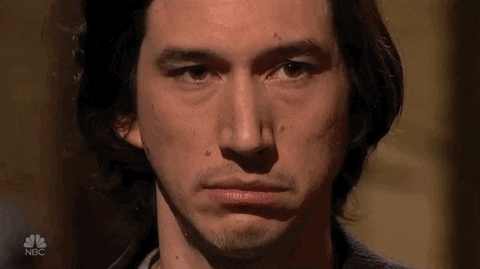 They also happen to be responsible for all of those Amazon packages that get delivered everyday. There are endless stories about packages getting swiped from doorsteps by strangers passing by because the shipping companies drop them off without getting signatures. Residents sleep better at night know there is the extra sense of security when someone is present at the door so that some random person doesn't break in do strange things.
Where Are These Affordable Luxury Apartments In NYC Located And How Much Can I Rent One For?
Though these two amenities are the simple basic requirements for the term 'luxury', they don't come cheap. In relative dollars compared to the rest of the country, it's still very expensive. This is after all NYC real estate at market rates. But to find buildings that have these luxury amenities and at affordable prices can't be possible can it? These buildings would have super high value.
Our $$ range classification at transparentcity:

There are 60+ buildings in Manhattan where you can rent directly from property managers, bypassing the broker fee to save thousands of dollars AND get the luxury amenities of an elevator and doorman. There is the old adage that the further up in Manhattan you go, the more bang for the buck you get. But the majority of these buildings are in prime locations of Manhattan and what we would dub as 'Hidden Gems' of the city which tells us these are the luxury apartments in NYC with the best value. Feel free to browse around and check the availability of these buildings on the property manager's website.