More Rental Variety During Summer | More Rental Pricing Power During Winter
Are you moving to New York City? Congratulations! OR do you already live here and are in need of a new rental apartment. How to figure out the best time for renting in New York City can be tricky but if you are able to time it right, you may be able to find the exact apartment you are looking for.
OK, so now you're thinking to yourself, what is this chick saying and why does it matter if it's snowing or blistering hot? What do the seasons have to do with renting an apartment in NYC? Well, as it turns out, seasonality means a lot.
When determining when the best season to rent in NYC is, it boils down to answering one simple question. Would you rather have a large amount of inventory of rental apartments to choose from or have more flexibility in negotiating the rental price? For a list of no-fee apartments where you can negotiate better rent deals because you'd be connecting directly with management companies, visit Transparentcity.
When Is The Best Season For Renting In New York City If I Prioritize Choosing From A Larger Pool Of Rental Apartments?
It is no secret that summertime is when the NYC rental market is hottest (*pun intended*). This is mostly attributed to the changing nature of people's lives during these months. For example, existing undergraduates, as well as new college graduates, start the yearly migration into NYC to start working after the semester is over. Because of this, landlords have adapted their leasing strategies accordingly to cater to the increase in demand. This is why if you sign a new lease during the wintertime, you will often find a longer lease term that exceeds the standard 1-year agreement so that your lease will end during the summer months. This is one contributing factor to why NYC rental apartment inventory is much higher during the summer months. Something to keep in mind is when demand is high, so is the rental price. You may have to pay a premium price when renting during the summer season where rental prices can be between 3% - 7% higher compared to renting during the winter months. This may not seem like much but if you take into account that the average rent is around $2,500, this marks an increase of anywhere between $100 - $200 per month, which is over $1000 annually. NYC rental prices start generally start to increase during May, then the price peaks from June through August and then starts to come down during September. Though it remains to be seen if this generational cycle holds true post-Covid.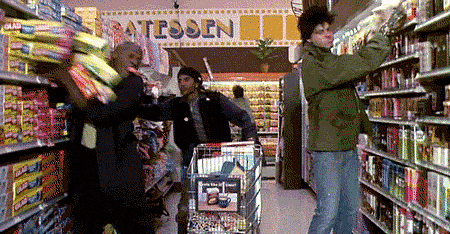 When Is The Best Season For Renting In New York City If I Prioritize Having More Flexibility In Negotiating Rent Prices?
On the opposite spectrum, if you are on the hunt for deals, you will have better luck finding one during the winter months. From October through March is when you will see more vacant apartments linger on the market for longer periods of time. Consequently, landlords are more willing to decrease their asking price in order to fill their vacancies. Additionally, there tend to be more rental concessions during the winter months. Therefore, not only are renters benefiting from lower rent prices, but landlords are also more likely to offer free months of rent and/or cover your broker fee. If you have the flexibility and are looking for the best time to negotiate rent prices, February tends to be the slowest season for landlords.

Is There A Better Season To Rent In New York City If I Need A Larger Apartment Such As A 3, 4 or 5 Bedroom Apartment?
Yes! Size does matter. If you are looking for 3+ Bedroom apartments where inventory is historically low, the summer months where there is most available inventory is your best bet.
But if you are seeking a Studio, 1, or 2 Bedroom apartment, there is always something available throughout the year so if you are hunting for a better price, renting during the winter months would be the better play.